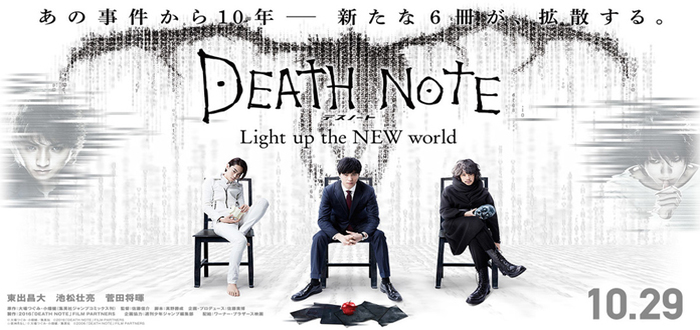 Two Stills Revealed For 2016 Live Action Death Note Film
Fans now have two live action Death Note films to look forward to with the Light Up The NEW World coming from Japan and the Hollywood adaptation. The staff of the upcoming Light Up The NEW World Death Note sequel revealed two film stills this week.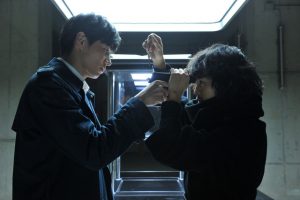 In these stills, we see the Tsukuru Mishima character holding a gun to the head of Ryūzaki with the situation reversed in the other still.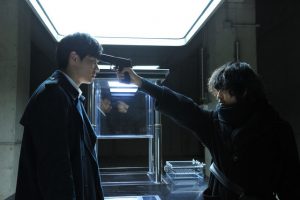 These stills show us a bit more of what to expect from the film following the release of the teaser video back in April.
Text: 10 years since the legendary movie.
Light: I am Kira.
L: You are just a simple killer.
Narrator: Something new fell to the Earth:
Narrator: Six Death Notes.
Text: To the new world.
Text: Death Note Task Force: Ace investigator
Text: L's successor: World detective
Text: A believer in Light: Cyber-terrorist
Sakura: I'll show you something more interesting than Kira.
Narrator: Death Note
Ryuk: Humans are so fascinating!
Death Note: Light Up The NEW World opens in Japanese cinemas in October.