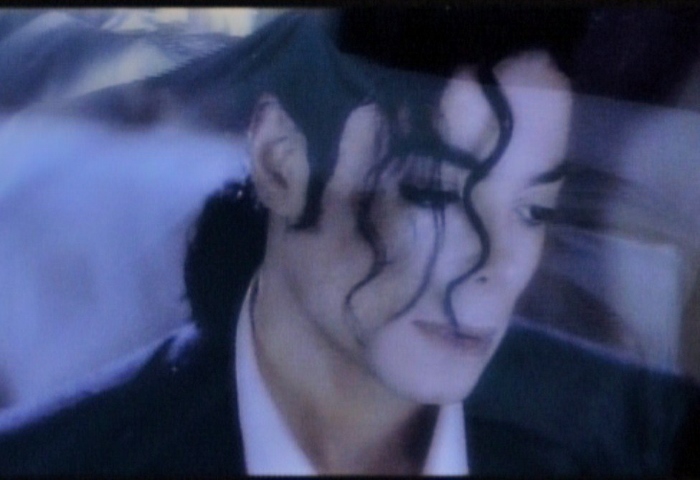 As a lifelong Michael Jackson fan, I find it infuriating that his much deserved praise frequently stops at 1982's Thriller. As if he did nothing for the next ten years. Spike Lee made a great documentary about the 1987 album Bad on its 25th anniversary but I think Michael Jackson's music in the 90s is not given a fair assessment. Sure, it wasn't as popular as his 80s efforts but c'mon, what else was? I really like what he gave us in the 90s, especially 'Who Is It', the fifth single from his awesome album Dangerous.
The first half of Dangerous is straight up catchy pop songs. The second features the distinct variety of genres which made Thriller and Bad so successful. There's a rock song 'Give In To Me', a gospel song 'Keep The Faith', a spiritual song 'Will You Be There' and then there's this hypnotic track placed right after the smash hit single 'Black Or White'.
'Who Is It' deals with the paranoia and agony of being betrayed by a loved one. Many pop songs have dealt with this topic but few with such distress, self loathing and muted anger. 'Who Is It' also showcases Jackson's excellent beatboxing ability. He would always use this when recording demos in the studio then replace it with real drums for the master. This time it's used as the actual backing track, making the song seem a tad more human. The music video directed by David Fincher is also unlike any other video in the Michael Jackson library and tells a fascinating story about a high society con artist.
https://www.youtube.com/watch?v=UgGVvUhMJ5Q
Dangerous celebrates its 25th Anniversary this year and yet there does not seem to be a grand re-release or documentary made in its honour. This is a disgrace. You remember that scene in Shaun of the Dead where they throw vinyl records at zombies? When they get to Stone Roses' Second Coming, Ed thinks it's an obvious choice after the first album but Shaun says, defensively yet with no guilt or irony, "I like it!" That's how I feel about Dangerous and Who Is It. I believe it can stand next to Human Nature, Liberian Girl and Stranger in Moscow (another 90s classic) as an example of Michael Jackson's ability to make haunting, mesmerizing, unclassifiable yet effortlessly brilliant music.