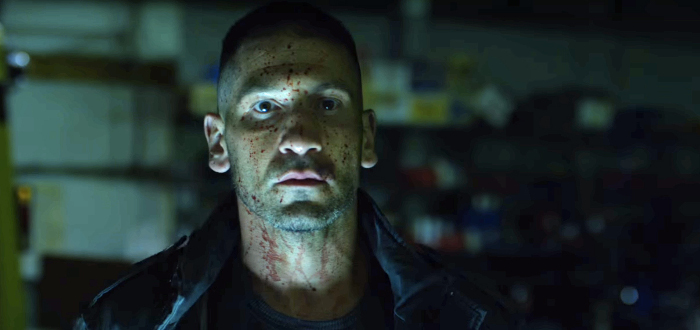 The Punisher Solo Series Coming To Netflix
After the success of his introduction in Marvel's Daredevil season two, The Punisher has been given his own upcoming Netflix series.
Marvel made the announcement earlier today, stating that Netflix had ordered a complete first season of The Punisher as part of their highly successful deal so far with MArvel Television. Jon Bernthal will reprise the role of Frank Castle, a military veteran-turned-vigilante after a gang hit kills his wife and child. Steve Lightfoot will serve as showrunner.
"Jon hooked our global audience with his performance as Frank Castle from the moment he stepped on screen in Marvel's Daredevil," said Netflix Vice President of Original Content Cindy Holland in a statement. "We are looking forward to seeing more of him in this role under the vision of Steve Lightfoot."
The Punisher is the fourth character to get his own series in the Marvel/Netflix deal, and the sixth to be commissioned overall. It remains to be seen how Frank will fit in with The Defenders, which is set to see Jessica Jones, Daredevil, Iron Fist and Luke Cage all teaming up.after each of their individual series have debuted.
Frank Castle getting his own show is a no-brainer in what has been, so far, a very fruitful relationship between Marvel and Netflix. His presence in Daredevil was far and away the most agreed-upon highlight of the latest season. No release window has been specified as yet.