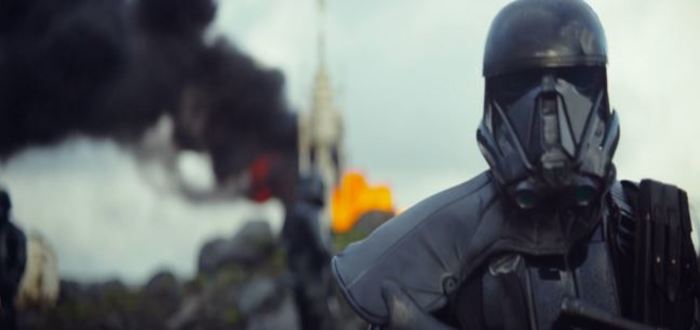 Rogue One: A Star Wars Story Teaser Shows New Stormtrooper Look
A teaser for Rogue One: A Star Wars Story was released yesterday, showing the new look of a new class of Stormtrooper and we have to say, we're loving the new threads.
There have been unique armours for desert, cold weather and flame retardant situations in the past, and now it seems we're seeing the debut of the rumoured Deathtrooper. They are an elite special forces unit designed specifically for wet work (military code for operations where someone has to die).
In the teaser, we see three black armour-clad troopers who have an additional piece of armour over their shoulders as a fire rages in the background.
Chances are that these guys will aim and actually hit their target!
A full trailer for Rogue One is expected later today, April 7 – we'll keep you posted!
What do you think of the new look? Let us know in the comments!