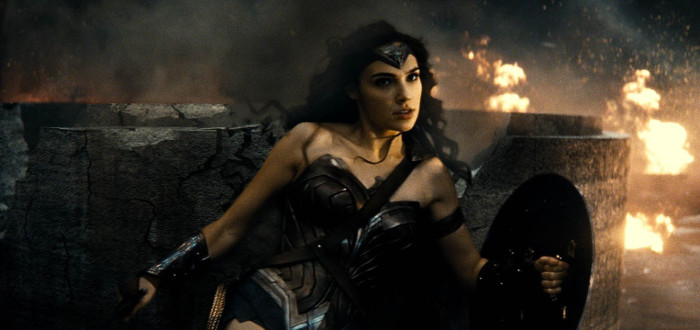 Wonder Woman Movie Moved Forward As Warner Bros. Changes Slate
The upcoming Wonder Woman solo film has been moved forward as Warner Bros. have announced several new movies and changed up its calendar.
Wonder Woman will now debut in cinemas June 2, 2017, three weeks earlier than planned. This is likely to avoid conflict with Transformers 5, as that series is very reputable for dominating any box office competition.
In addition, two new DC related films were dated for October 5, 2018 and November 1, 2019. No information has been given on what these movies may be, but with talk of both a new solo Batman and a new solo Superman feature, these could very likely be them.
Andy Serkis' Jungle Book adaptation, Jungle Book: Origins, was pushed back a full year, from October 6, 2017, to October 18, 2018. Disney's own live-action Jungle Book is due for release April 15, 2016, a mere week away, so separating the two to avoid any kind of confusion is a wise decision. Serkis released a statement saying he was "thrilled" with the news.
"I've got to say that personally I'm absolutely thrilled that Warner Bros. has changed the delivery date of our movie. The ambition for this project is huge," the film-maker wrote on Facebook. "What we are attempting is an unprecedented level of psychological and emotional nuance in morphing the phenomenal performances of our cast into the facial expressions of our animals."
Serkis went on to call his vision "truly next-generation storytelling", referring to how he plans on merging human and animal facial structure and animation for the film's CGI.
Another, unnamed Warner Bros. "event" movie was dated for October 6, 2018.