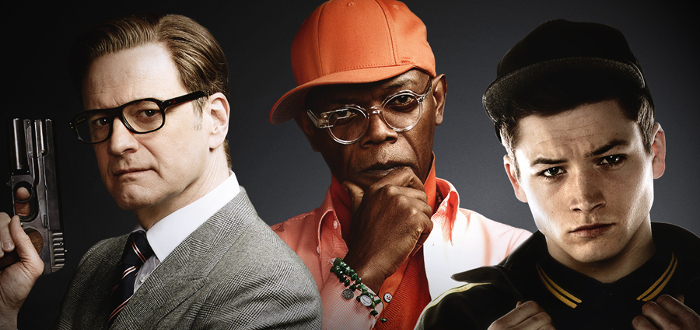 Kingsman: The Golden Circle Poster Teases Possible Character Return
[Spoiler Warning For Kingsman: The Secret Service Ahead – You Have Been Warned!]
As many Kingsman: The Secret Service fans may know, Matthew Vaughn has teased the idea of Colin Firth's character Galahad/Harry Hart returning in the sequel despite his apparent death in the first film.
Although previous reports have stated that the idea was scrapped, the film's star Taron Egerton (Eggsy) took to twitter to reveal the teaser poster for the sequel.
A message from an old friend. #Kingsman pic.twitter.com/n4HShWktIK

— Taron Egerton (@TaronEgerton) April 7, 2016
The teaser all but confirms Hart's return (complete with a quote from a great American writer, in this case Mark Twain, which is characteristic of Firth's character) in the sequel. How exactly Hart survived a point-blank gunshot to the head remains a mystery, but alongside a cast including Halle Berry and Julianne Moore, Kingsman hardly looks likes it's slowing down as a franchise.