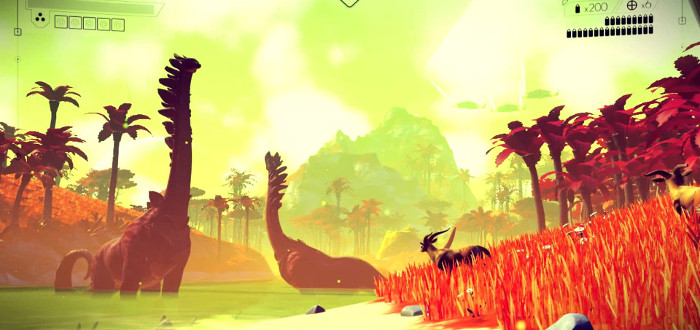 No Man's Sky Hits Regular Price Point, Pre-Orders Coming Soon
The price tag for space exploration game No Man's Sky has been revealed. According to a hastily taken down Playstation Blog page, the game will retail at $60, with pre-orders due to open tomorrow.
The blog post went live last night, but was taken down soon thereafter. The information, however, had already begun to go viral at that point. Despite the price point is bog standard for Playstation 4 releases, there has been some rumblings to the validity of charging this much for an indie game. Discussion has voiced an expectation for a lower price, a debate which recently encircled the release of Jonathan Blow's The Witness, which opened at $45.
Hello Games have been resolutely secretive about No Man's Sky, with relatively few in the industry getting real hands-on time with the game. Pre-order information and a price point are both welcomed pieces of news, but we still know next to nothing about long-term plans for the game, ongoing development and so on.
No doubt, when there's an official Hello Games announcement in lieu of this Sony reveal, more information will be available.