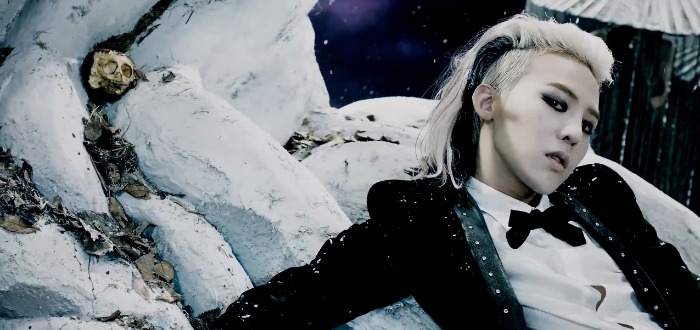 Today's Kpop track of the day is 'Coup d'Etat' from Kpop's golden boy G-Dragon!
'Coup d'Etat' is from G-Dragon's second album of the same name, which was released in September 2013. The album features collaborations from Diplo, Baauer, Missy Elliott, Boys Noize, Sky Ferreira, Zion.T, Lydia Paek, and Jennie Kim.
In the lyrics, G-D is basically talking about how he has become like a god in the industry, and that his revolution is here. But it's a personal revolution, the rise of the new G-Dragon. There are also many popular theories about the symbolism in the fantastic music video that accompanies the song.
What do you think the story behind it is? Let us know in the comments!