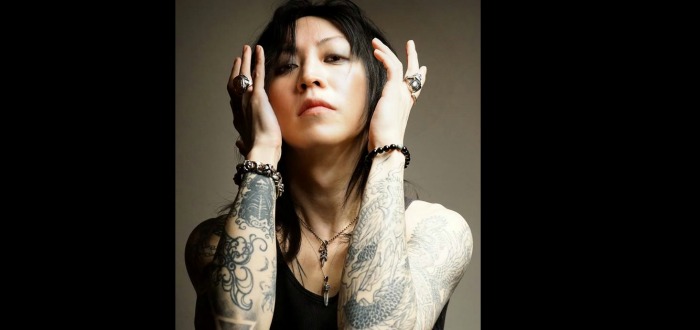 Japako Music have just announced that Japanese solo singer Satsuki will be having a concert in Cork this May. Japako has collaborated with Satsuki's agency Too Wild to make this show a reality!
Satsuki is the former vocalist of the Visual Kei band RENTRER EN SOI. His solo career began back in 2009, when he released his single 'Awake'. Since then he has released 10 singles, 2 mini-albums and 3 albums. Satsuki has gained worldwide popularity after appearing at numerous conventions in the US, including 'J-Rock Revolution' and 'Anime Vegas'. He also starred in the Japanese movie Cool Blue and hosted a Visual Kei-related variety show called VisuBara, as well as being invited to be a judge for multiple fashion shows. He recently released his new 2-part album "EPOCALIPSE"
The performance in Cork will be held at Fred Zeppelin on 28th of May at 8PM. There are two types of ticket available, a regular ticket which costs €15 online or €18 at the door, and a VIP package, which costs €25 online and €28 at the door. The VIP package includes early entrance to the venue at 7PM, a poster and a photo with Satsuki.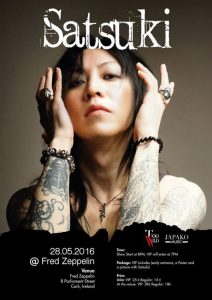 Tickets go on sale THIS WEEK so make sure you get yours soon!