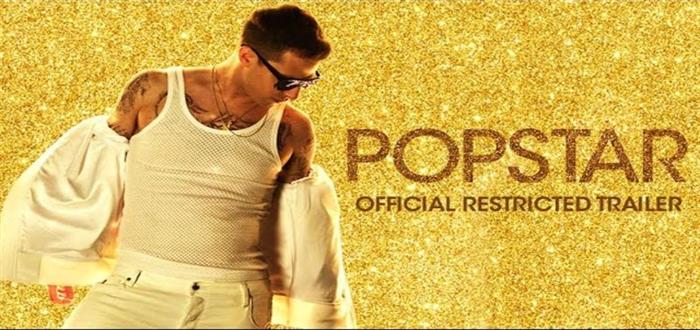 First Trailer For The Lonely Island's New Film Popstar Released
It's no secret that the comedy trio The Lonely Island have been hugely popular on the internet and elsewhere since their debut with 'Dick in a Box'. Almost every single they've released, each touting their own crude, satirical humour, has managed to go viral and created countless memes. With so much success, it should come as no surprise that they would eventually receive their own feature film.
The trailer below is the first look at the story of popstar Connor4Real (Andy Samberg) and his crisis of popularity after his sophomore album flops. Fans, followers and rivals alike are clueless as to what to do when Connor isn't the centre of attention. The movie boasts a host of celebrity cameos including Usher, Simon Cowell, Adam Levine and a starring role as Connor's manager for Sarah Silverman. Popstar is produced by Judd Apatow (Trainwreck) and Rodney Rothman (Forgetting Sarah Marshall) and written by The Lonely Island themselves.
If you want more information on the movie, feel free to check out their official Facebook and Connor4Real's Twitter. One thing is for sure, if this movie is half as popular as their music videos have been it'll definitely be one to watch.