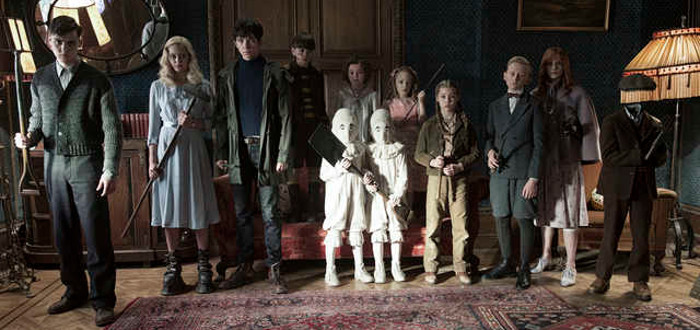 First Look At Tim Burton's Miss Peregrine's Home For Peculiar Children Reveals Peculiar Children
The next live-action movie from Tim Burton is one that has the world "peculiar" literally in its title. Miss Peregrine's Home For Peculiar Children is based on the book of the same name by Ransom Riggs and is a fantasy mystery about a strange orphanage filled with magical children and their guardians. So, more of the same from ol' Burton, then.
Both Entertainment Weekly and Empire have gotten exclusive first looks at the film, which is filming now. Starring Eva Green, Dame Judi Dench and Asa Butterfield among others, the images show some of the costumes and bizarre situations that can be expected from the film.
Outside of the shots above, EW got a shot revealing several the titular peculiar children, along with their cast names.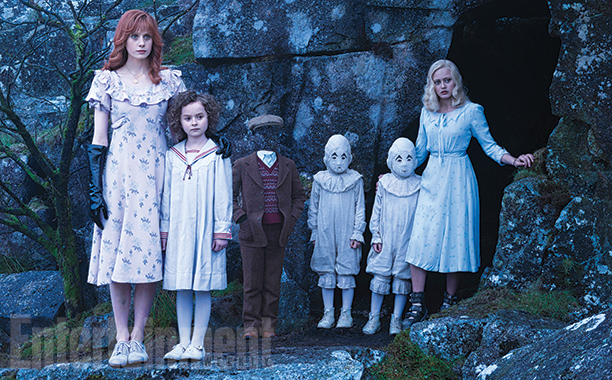 (L-R) Olive (Lauren McCrostie), Bronwyn (Pixie Davies), Millard (Cameron King), the twins (Thomas and Joseph Odwell), and Emma (Ella Purnell).
While Empire got another with the full cast of peculiar children.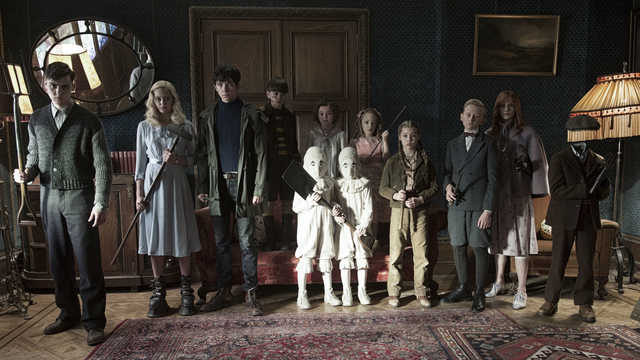 A young adult novel, Miss Peregrine's is about Jake, who is being played by Asa Butterfield, who travels to the orphanage of a traumatic event. What he finds is a gateway to amagical realm where children with mystical powers live and are watched over by their equally mystical guardain, Miss Peregrine, who's being played by Eva Green. The story has some very dark elements, seeing as the children are being hunted by creatures called hollows, and the depiction of magic is inspired by classic horror – which can be seen by the inclusion of the invisible boy. Tim Burton is, visually at least, one of the better candidates to bring it to screen.
Miss Peregrine's Home For Peculiar Children is due in cinemas September 30.