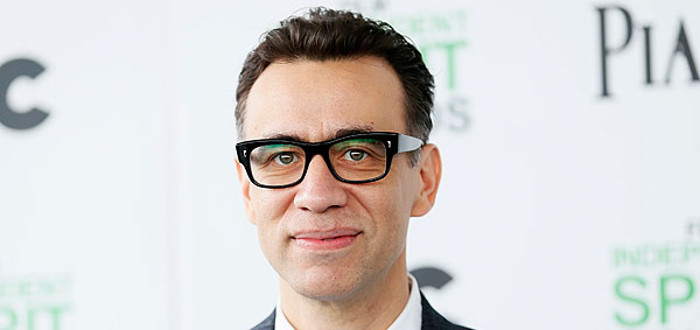 Fred Armisen Playing Krang In New Teenage Mutant Ninja Turtles Movie
The producers of Teenage Mutant Ninja Turtles: Out of the Shadows, Andrew Form and Brad Fuller, took to WonderCon yesterday to talk about the upcoming film. Among the things talked about was the inclusion of Krang, the iconic villain of the turtles, and who will be playing the slimeball.
Fuller revealed that Portlandia star Fred Armisen has brought his voice talents to the character, saying "Anyone who loves Fred will love what he is doing."
Krang was first revealed during the Super Bowl TV spot for Out of the Shadows, with only a passing glimpse at the pink creature and their humanoid suit. This film marks the first time Krang has been translated into live action. With fans anxious to see more of how it has been adapted, Form added that some marketing may include a better look soon.
Teenage Mutant Ninja Turtles: Out Of The Shadows will bounce into cinemas June 3, 2016.