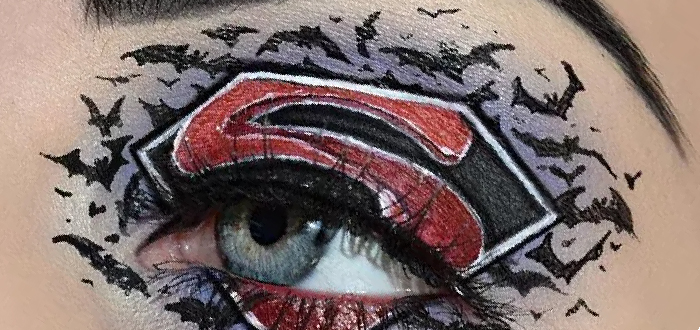 Batman V Superman – Style Saturday
So Batman V Superman: Dawn of Justice is finally out and opinions are as mixed as people taking Bats' or Supes' side. Love it or hate it, it's still the fight of the century. After all, it's not often that the two (possibly) most loved superheroes of all time are going up against each other. In a battle such as this, we can all look to sports to see the best way to show your support for your side: painting your face! No better way than wearing the colours of your team.
Batman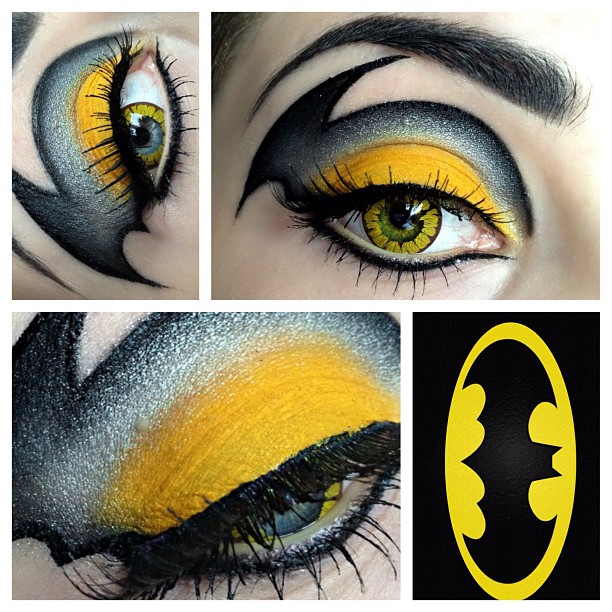 You can never go wrong by going oldschool and showing your love with the classic black and yellow. You can keep things simple with yellow on the lid and smoking out some deep black under and at the corners of your eyes, or you can be a little bold and do an extremely graphic eye shaped like a bat wing. use some liquid liner to draw the shape and fill it in with your eyeshadow. I recommend using a 'pencil brush' for more precision while applying your shadow.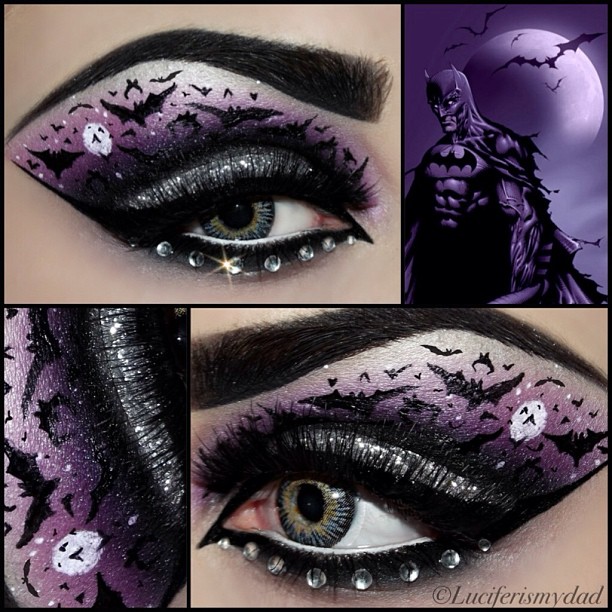 If you want to go with the modern movie take on Batman, all dark and gritty, go for a really smokey eye using dark colours like black, grey, and purple. Use liquid liner for drawing little bats across your lid or brow bone, and you can use either white eyeliner or white face paint to draw in a moon and stars for ambiance. Feel free to use silver glitter or rhinestones to really glam things up if you don't want it looking so goth.
Superman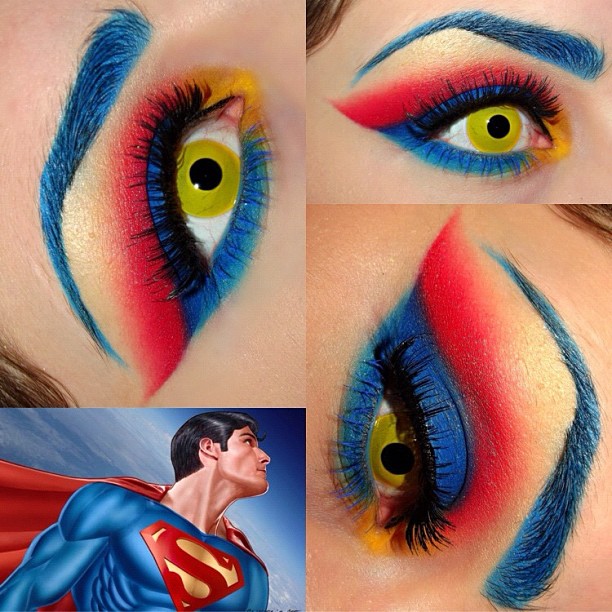 Even though Snyder's Supes has pretty muted colours, using pure primary colours for your look will make it super interesting and bright. We don't usually see this colour combo when it comes to makeup, so might as well use this opportunity to try it out. If you want to shake things up even more, you can colour in your eyebrows and wear coloured mascara to keep everything cohesive. This look could also work for Wonder Woman if you use gold instead of yellow and use white or bone colour on your brow bone.
So who's side are you on? Let us know in the comments bellow!
All images by Lucifer Is My Dad (Kiki Makeup)