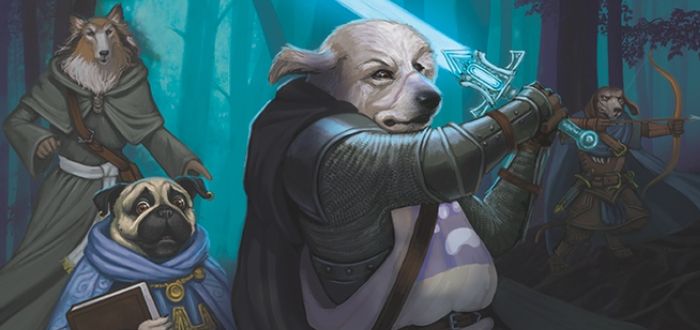 Pugmire – A Dog Themed Tabletop RPG
Are you a fan of tabletop RPGs? What about dogs? If the answer to one or both of these questions is "Yes" then Pugmire may be for you.
Pugmire is a game based on the civilization of dogs that developed after the downfall of mankind.
The project is looking to produce a 7 x 10 hardcover book of the RPG, which is based on a standard fantasy rule-set. There are several characters created and the setting is well fleshed out as a post-apoclayptic adventure in which dogs rule the world. The game both looks and sounds incredibly family-friendly and, frankly, we want it.
The Kickstarter campaign has already been funded and has over six times it's original goal pledged with still over a month to go. There is a PDF, which is a small slice of the in-progress RPG, available as of now with the final product due January 2017!