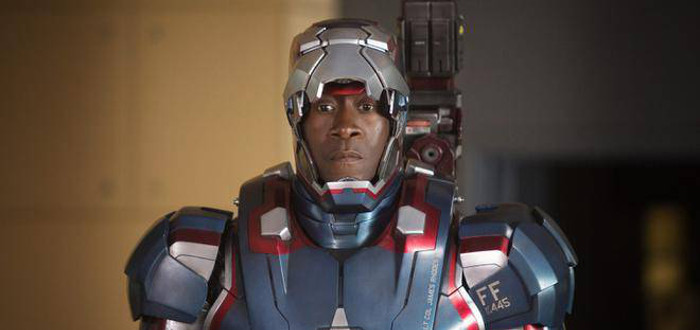 Don Cheadle Hints At War Machine's Big Role In Captain America: Civil War
War Machine, the other Iron Man of the MCU, got barely a look in The Avengers: Age Of Ultron. Thankfully, according to actor Don Cheadle, things are a little different in Captain America: Civil War.
Speaking to SuperHeroHype, the actor stated:
I never know what it's going to be and they keep their cards very close to their breast with Marvel. I never know where the character's going to go, but he's become more and more and in the next one, you'll see that what happens to Rhodey is a little bit more intense and pivotal to what happens in the rest of the stories.
This is only going to fuel speculation that the character dies in the film – what with one of the big moments of the trailers being him lying lifeless in Tony Stark's arms. However, that's just one extreme possibility and Civil War, as a story with so many characters, has a very unpredictable edge to how it could end. It's very reassuring that Don Cheadle has been given some good, strong material to work with this time around, though.
Captain America: Civil War blasts into cinemas April 29, 2016.