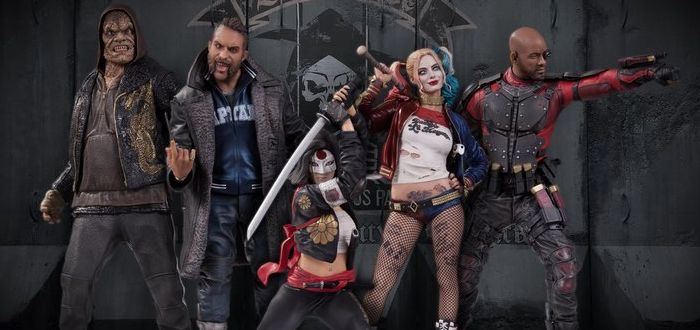 Suicide Squad Statues On The Way
Get your wallets ready! It is time for swanky Suicide Squad merchandise. Whether you like the design of the characters of the film or not, you have to appreciate the effort and detail put into these affordable miniature recreations.
These are a must for avid collectors of DC memorabilia, given that they are the first figures released from the upcoming blockbuster! USA Today have exclusive reveal of the statues.
The full line up of figures includes Killer Croc, Katana, Harley Quinn, Deadshot, Captain Boomerang and The Joker. Omitted from the group is Enchantress, Rick Flagg and El Diablo. Although, we can't rule out these three getting future releases, it will likely all depend on the success of the current crop of statues.
They stand at 12″ tall and will retail for $1150 each, so if you truly end up loving the film, prepare your wallet!
It is safe to say from these toys that the Suicide Squad are currently living up to the popular hashtag of #SquadGoals!
Suicide Squad will bash their way into cinemas August 2016.