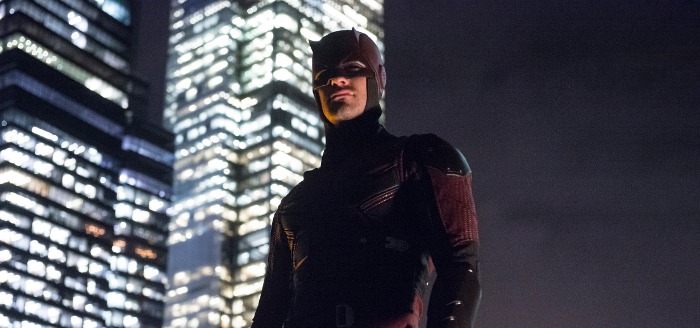 Daredevil Season 2 Will Debut Against Batman V Superman
UPDATE: This story has been verified as false by Netflix. Daredevil will release one week earlier, on March 18.
Original story is below:
The second season of Netflix's Daredevil is coming March 25, Comicbook.com reports. If that date rings a bell, it's because that's also when Batman V Superman: Dawn Of Justice opens in cinemas.
This is very opportunistic on Netflix's part to ride on the coattails of the press surrounding Batman V Superman for more coverage. There'll be no actual competition as they're drastically different experiences, but this is rue to stoke the fires of the classic Marvel vs. DC battle of the ages. DC and Warner Bros. likely thought they were out of the fire when they moved away from Captain America: Civil War, ultimately saving both movies' opening weekend. The Marvel machine just doesn't let up though and between Daredevil and Agents of SHIELD, DC won't dominate column space the way they'd like.
Daredevil season two, starring Charlie Cox, Deborah Ann Woll and Jon Bernthal, will drop on Netflix on March 25, 2015.