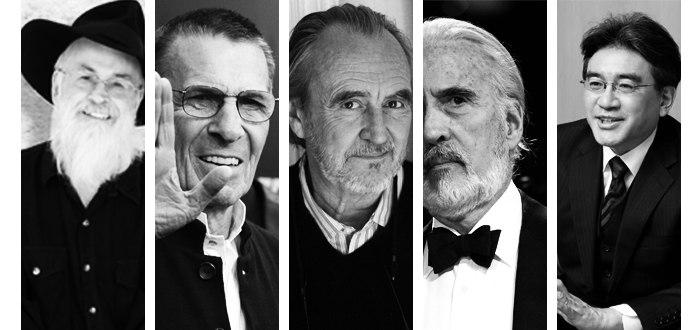 Geek Hall of Fame 2015
You might be wondering why the Arcade Awards 2015 are missing the 'Geek Hall of Fame' category. The nominations for this particular section were impossible to tally, this year we lost brilliant minds, talented spirits and just good people.
We don't want to pit them against each other for one place instead, we'd like to take this chance to say thank you once more, to send our thoughts to their families and in our own small way honour their work, their contributions and their lives.
Thank you Wes, Satoru, Christopher, Leonard and Terry. Gone but not forgotten!
Editor-in-Chief, part-time super villain and hoarder of cats. If you can't find me writing, I'm probably in the kitchen!