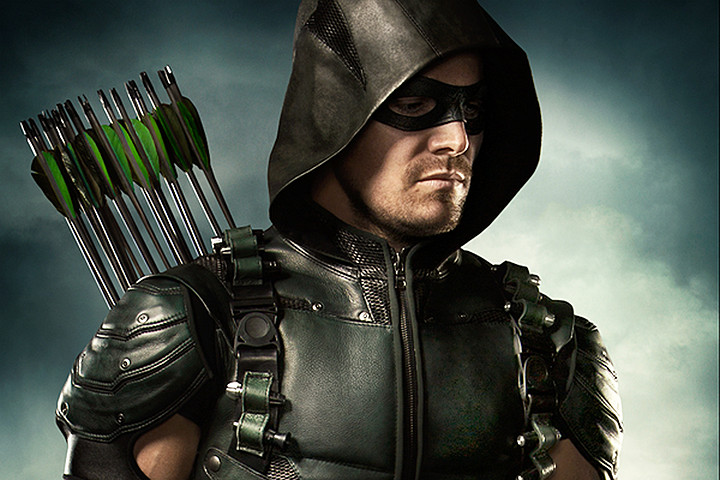 Next The Flash/Arrow Crossover Will Have All The Heroes
In just three weeks, The Flash and Arrow will feature another pair of crossover episodes. On the heels of past success, The CW has much to live up to. However, with the release of this promotional  photograph it seems that those involved are rising to the occasion.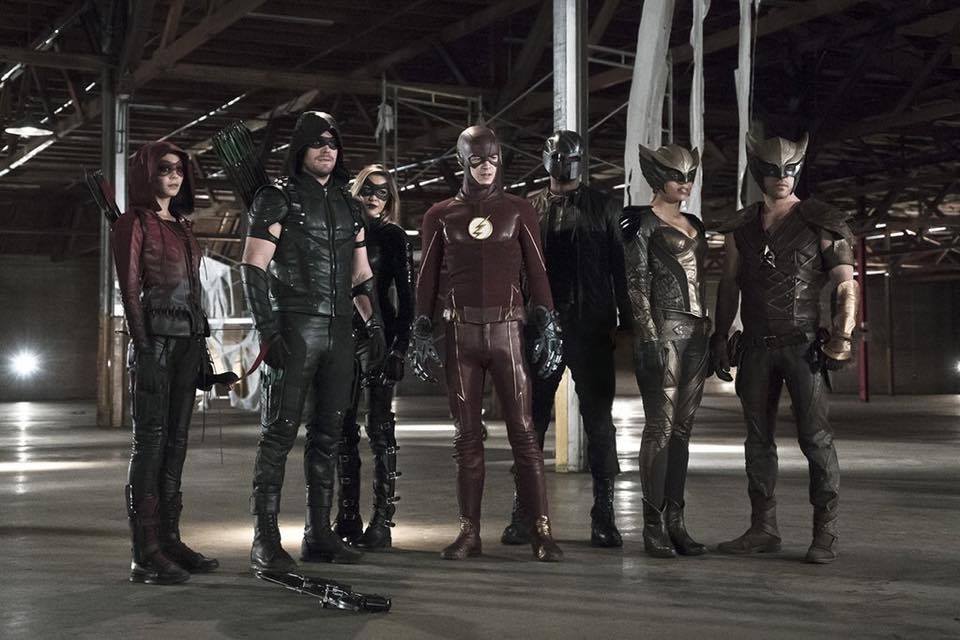 The picture features the titular Flash and Green Arrow. With them are the three who make up the Arrow entourage of Season 4. However, off to the the far right we see Hawkgirl (Ciara Renee) and Hawkman (Falk Hentschel). These two will go on the play major roles in Legends of Tomorrow, a spin-off series that's coming in January 2016.
The next The Flash and Arrow crossover episodes air the week of November 30, 2015.
Also curious is the the addition to the Flash's wardrobe. What are those gloves? And with they be a permanent fixture? Tell us your theories in the comments!