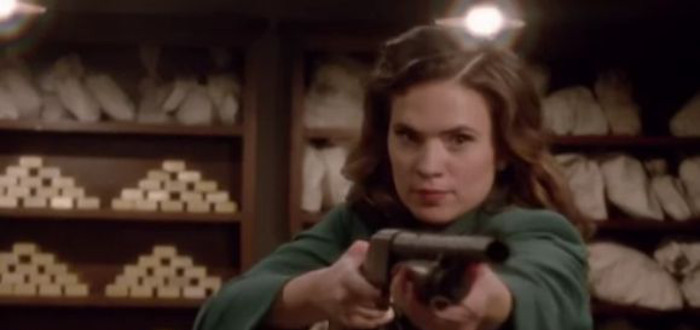 The mid-season break for cable TV in America means one thing – Agent Carter season two is coming in January!
The second season of Peggy Carter's adventures will see her take on Los Angeles on a new mission with new enemies and challenges. Take a look at the first teaser:
Agent Carter wielding a shotgun? We'll have some of that please! Jarvis and Daniel Sousa are also still helping her out, which is all fine and dandy with us too!
Agent Carter season two will return with a two-hour premier on January 5 on ABC!