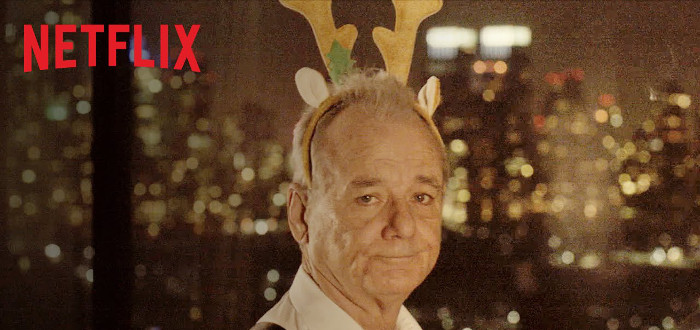 Bill Murray will be celebrating Christmas in the only way Bill Murray could, by partying with George Clooney and Miley Cyrus. 
The new trailer for A Very Murray Christmas will include a variety of celebrity names including Amy Poehler, Chris Rock, Rashida Jones and many more. Directed by Oscar Winner Sofia Coppola, the film will star Murray as himself hosting a holiday show in the Carlyle Hotel, until a raging blizzard shuts everything down.
A Very Murray Christmas will begin streaming on Netflix on December 4.