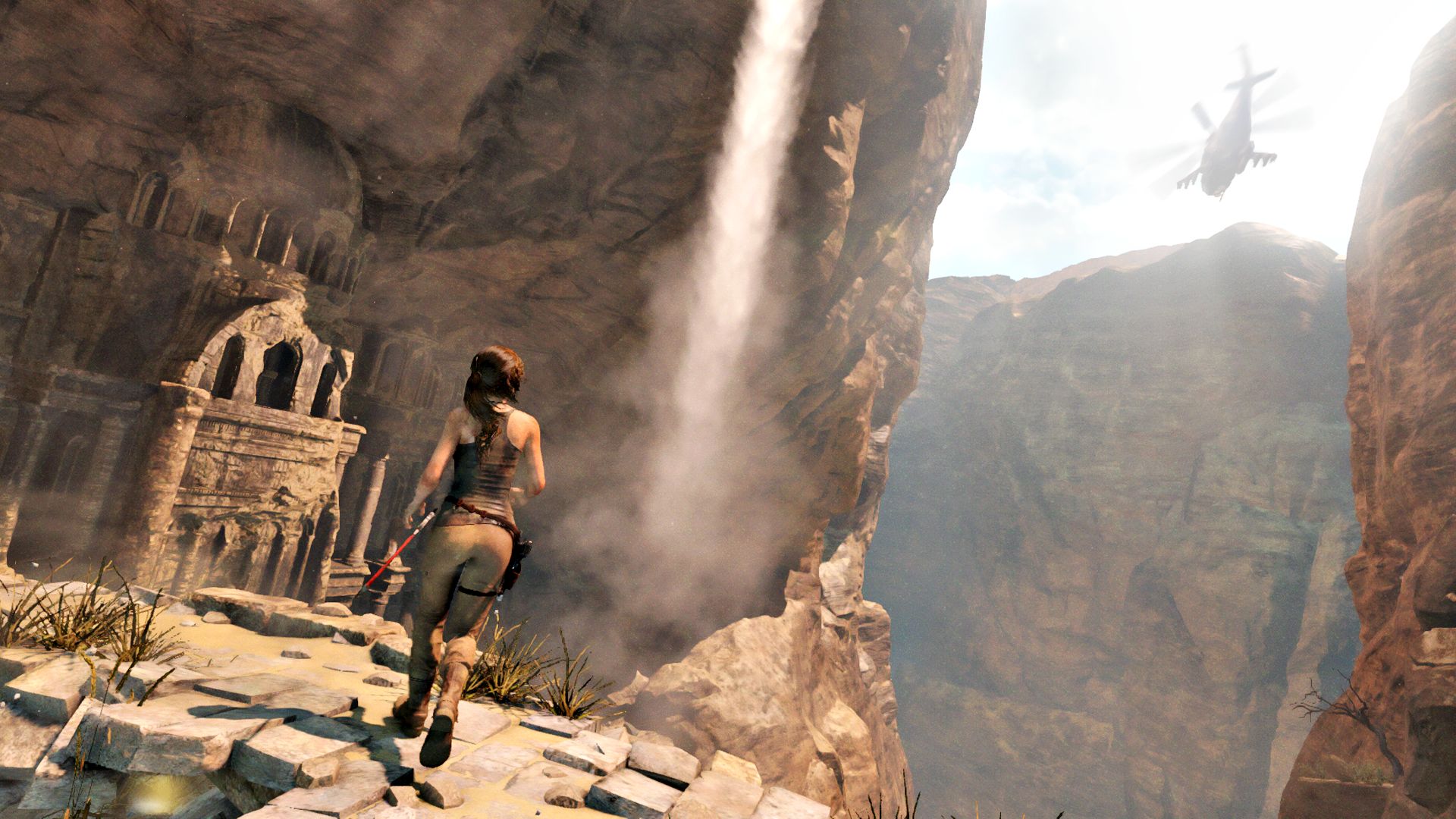 As previously stated, we at The Arcade are fairly hyped for the release of Rise of the Tomb Raider. However, Microsoft has just released news that might dampen the torchlights a little bit, as they confirm that the title will indeed feature Day One DLC and Microtransactions.
In a recent interview with Xbox Wire, RotTR's Creative Director Noah Hughes said, "In Rise of the Tomb Raider, you'll earn credits by completing challenges and exploring the world. These credits can be used to purchase Expedition Card packs." Furthermore, he said that, "There are two types of Expedition Cards: Foil and Common. A Foil Card will give Lara the strongest or strangest variations and can be used as many times as you wish. A Common Card is only used once, and you'll need to earn more credits to buy it back."
So, while these cards can be earned by simply playing the game, it should be noted that they've also been included in the recently announced Season Pass for the game which includes Endurance Mode, the Baba Yaga: The Temple of the Witch DLC,  the Cold Darkness Awakened game mode and, of course, a set of Expedition Cards.
Hughes also had much to say regarding the game's future DLC and Multiplayer modes. When asked about game modes outside of the main campaign, he detailed 3 such modes and their multiplayer aspects. "Score Attack lets you replay levels from the game with a new set of rules, as you race the clock to post the best time and earn medals.
"Remnant Resistance, which is a mode that lets you replay Hub spaces with a new set of goals. You can craft your own missions by choosing the objectives, enemies, and more. Once you've mastered the mission, challenge your friends and the community to beat your high score. You can include the Expedition Cards you want featured, and others can use these Cards even if they don't have them in their collection.
"Finally, you can replay the game in Chapter Replay, which will let you keep the skills and equipment that you acquired on your first play-through."
Theoretically then, it can be assumed that the multiplayer of RotTR will take on a similar role to the recent Super Mario Maker release, in that you'll be able to craft your own missions and challenge your friends, which could be a great move for the series and lead to some creativity within the community. However, we'll have to wait to find out as Rise of the Tomb Raider releases November 10 on Xbox One and 2016 for other consoles.
Let us know in the comments what you think about this news. Are you excited for the new game modes, or does the season pass make you want to pass on the whole game?