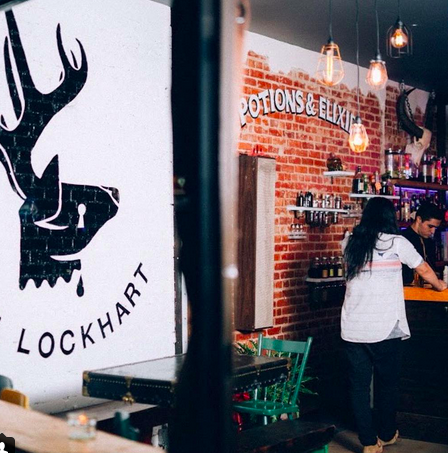 Toronto Welcomes Harry Potter Themed Bar
The Lockhart is the latest attempt to imbue the daily lives of muggles with magic. Named after the charlatan Defence Against the Dark Arts (DADA) teacher of Harry Potter and The Chamber of Secrets, The Lockhart is a bar that has opened in Toronto.
Some may think the move counter-intuitive. For most of the books, Harry can't actually drink, and Butter Beer was always a shandy of sorts. Even so, most of us who grew up with these books are now old enough to drink, and may appreciate a watering-hole that allows them to visit their childhood.
What do you make of Toronto's new addition? Would you love to see one in Ireland? (We would!) What themed bar/restaurant would you want to see next? Let us know in the comments section!