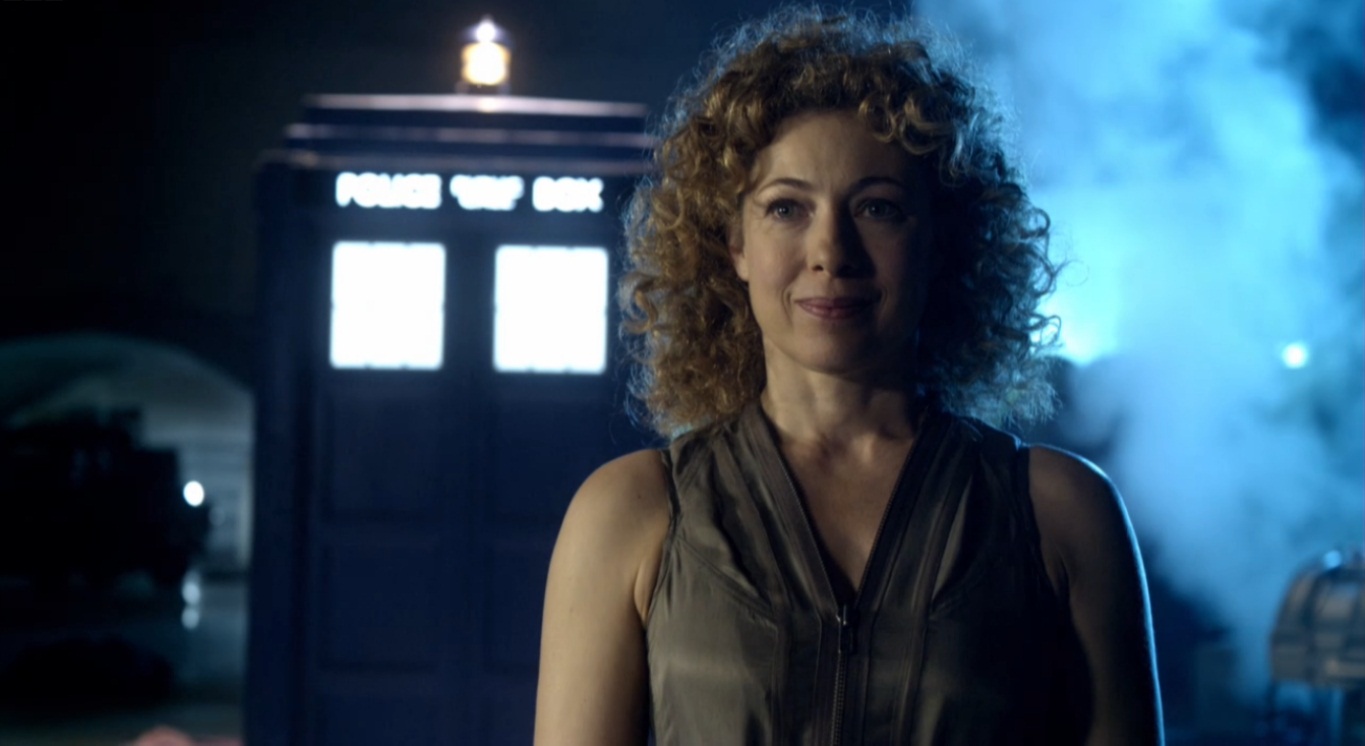 Hello sweetie! The fan-favourite character River Song will be making a return to Doctor Who for this year's Christmas special, the BBC confirmed this morning.
Portrayed by Alex Kingston, River was last seen in the series 7 finale 'The Name Of The Doctor'. Her appearance this Christmas will mark the first time River Song will have met Peter Capaldi's iteration of the Doctor.
In a teaser for the episode, the BBC stated, "It's Christmas Day in the future and the TARDIS is parked on a snowy village street, covered in icicles, awaiting its next adventure. Time traveller River Song meets her husband's new incarnation, in the form of Peter Capaldi, for the first time this Christmas."
"Steven Moffat is on glittering form, giving us an episode filled with humor and surprise guest castings." Kingston added, "I met Peter for the first time at Monday's read-through, we had a laugh, and I am now excited and ready to start filming with him and the Doctor Who team. Christmas in September? Why not!"
Doctor Who returns to our screens September 19 on BBC One.