Press Start: Want To Be A Real Tomb Raider?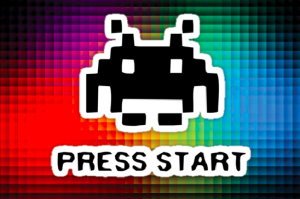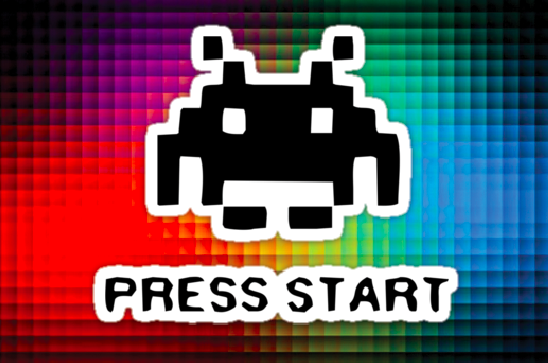 Hey everyone and welcome back to another week of Press Start. If you guys didn't know, the last few weeks I was away on holidays and that has led me up to the idea of this week's article. When I thought back on my holidays this week I realised I have done some pretty amazing things that I'm sure a certain Ms. Lara Croft has done some time in her life. So, let me share with you some of my experiences that I think every intrepid adventurer in training . Who knows maybe you can tailor a holiday around some of the following locations or even all if you are a true tomb raider.
Bali – Ubud, Sanur, Gili Trawangan
Bali is extremely rich with culture and exploration. Anywhere you go in Bali will have some sort of culture or historic significance. You have caves, temples, forests, volcanoes, mountains and the sea all around you. However I am just going to give you some of the more extraordinary places to visit.
First up we have the Monkey Forest in Ubud. This is literally what it sounds like. There are hundreds of monkeys running around here. They climb the tress, people, other monkeys. They run off into little shrines that have no access to the public and you can see them up and close grooming each other. They also tend to play in the little water pools dotted around the forest. The forest itself is stunning with architecture such as the dragon bridge and the lotus pond as well the ruined buddhist temple the collapsed into the waters. If you decide to stay on the monkey forest road like I did, you will have monkeys running over your rooftop at night and squabbling at each other. You can also feed the monkeys at the forest but do be careful as they will continue to follow you. They tend to be very calm but if they do get aggressive just back off as you will need a trip to the hospital after for tetnis, rabies and hepatitis if they bite you and Bali sometimes have a shortage of rabies needles. But do keep in mind this is very unlikely to ever happen.
Next we have swimming with dolphins in Sanur. This is a once in a lifetime experience. We all know a big part of being a tomb raider is not just civilization but also the animals in its surroundings. These mammals are so kind, gentle, funny, intelligent and extremely friendly. They do not pose any harm and statistically have never attacked any humans in the wild. I got to spend time with a dolphin called Jasmine a couple of weeks ago and I enjoyed every minute. She let me rub her belly, feel her heart beat, hold her flippers. I also got to play football with her as well as lift her up and give her a hug and kiss. This holds a special place in my heart as it was something I always wanted to do and it was better than I could have ever imagined. This is a must do for anyone who is interested in going outside the box on their adventures.
Last but not least we have Gili Trawangan which is an island off of Bali. This destination is just amazing for diving and snorkeling. The sea has stunning coral life below just off the shores. I got to see a few turtles that are extremely fast in the water. I also got to see a baby shark swimming around below me. As well as all this you can see all the mini fish swimming around. If you get lucky you can also see eels and some squids swimming around. There is nothing more adventurous than being in the middle of the sea with the marine life and getting to explore every part of the culture in Bali. I should also mention this island has the most amazing view of the stars that you could literally sleep out under and still be roasting hot. You can clearly see constellations such as the big dipper and Orion's belt.
Egypt – Cairo
Egypt has a tonne of culture and tombs to explore and we all know tombs are the big one when it comes to tomb raiding (Duh!). Luckily and easily most of this treasure and culture can all be found in and around Cairo. First thing to mention is if you haven't been to the pyramids of Giza make sure you do as soon as possible as they are started to become unstable inside and will be closed off.
The pyramids were such a unique experience as you are literally descending into a pharaoh's tomb in which they deemed their final resting place and buried mountains of treasure with them for their afterlife. It is also breath-taking to see all the hieroglyphs written upon the wall as well as the pure genius architect work done to build this stunning wonder.
If the pyramids was not enough for you then you could just visit the valley of the kings or the valley of the queens. This is another magnificent view to be seen. As the name suggests there where two valleys filled with pharaohs and all their treasure. Even Tutankhamun was buried here along with all his possessions. You get to explore many, many lavish tombs here, each one more impressive than the other. Many of these tombs still contain dead scarabs as well as papyrus paper and of course each one has different stories, text and warning etched onto the stone walls. As well as all this of course you are going to come across mummies but not just human mummies. There are also cat mummies and crocodile mummies as they believed these would come with them to the after life and protect them. There is hundreds of places to explore in Egypt especially in Cairo. There is just way to much to write about. But the best absolute must-do experiences are the three mentioned above!
Hungary – Budapest
Some times tomb raiders like to have a nice rest in a busy bustling city that has many things to offer and after running around Bali and Egypt non stop why not make you next destination Budapest. Budapest is filled with culture. This city is split into two completely different parts, Buda and Pest. One side offering a city to enjoy and explore the local culture and the other offering plenty of adventures such as trekking and bat caves. There really is no place like Budapest.
So the first thing you would want to do after your treks and exploring is have a lovely day at the spa. Budapest offers a mountain of different spa's to enjoy all very unique. However the best by far is the Gellért Spa. You will have a full day of massages, steam rooms, saunas, heated pools, wave pools, gyms, hairdressers, nail salons and many other pampering services. This is the best place to relax and let your body recuperate for the next big adventure on your list. Don't forget to try the famous Hungarian dish that is Goulash. Trust me it is gorgeous!
After all that pampering you want to slowly get back into the swing of things and what better way than a track up to the top of Buda to see the old royal castle and some of the most amazing views in Budapest of both the city and the castle. As well as this there is some quite famous monuments around here. After this take a trip down the dungeons to see the history of Budapest come alive through wax figures and extremely dark and eerie caves with water dripping from above. Then off to many of the other caves around that are filled with bats. I personally didn't try this part as bats are not exactly my kind of thing – every tomb raider has their quirks and that is one of mine!
Italy – Rome
So let us visit a more familiar place that Lara Croft herself has been to a few times. Rome is the capital for Christianity and as we know this creeps up on Lara's travels quite a bit. However it is also bursting with culture and monuments. Every street in Rome has some sort of monument. Every second street has some massive art piece such as the Trevi fountain, the Colosseum, the Forum, the Spanish steps and of course St Peter Basilica.
What is very unique about Rome is that you don't have to explore for culture or dig for treasure. It is literally all around you everywhere you go. There are days worth of exploring in Rome in order to get to see everything of significance. I myself have been to Rome at least six times. Every time I go back there is always something I missed and didn't get a chance to see the previous time. There are also a few burial sites around Rome that not many tourists know about as well. So get your bags packed and start googling all the hidden gems as well as the not so hidden in your face gems because trust me there is just too much to talk about and even narrow down. It is a trip you have to do to understand why any tomb raider would love this gorgeous and historical city.
So there you have it, I hope you enjoyed this week's Press Start! Let me know in the comment below about some of your adventures. I need more places to visit!