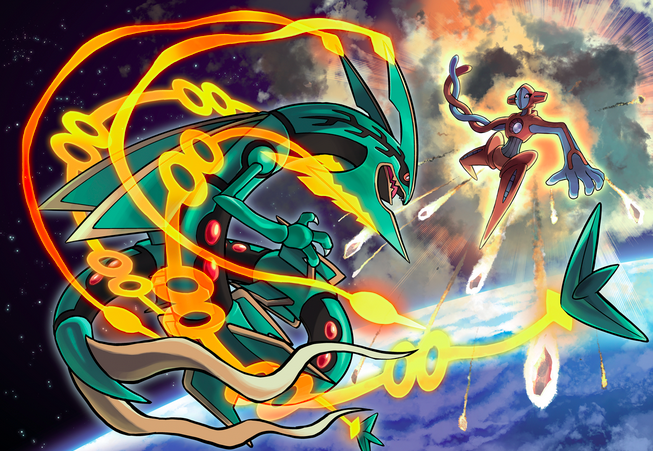 The track record for Pokémon events being available in Ireland has never been the best. However we are delighted to report that a serial code for Shiny Rayquaza is available in Smyths Toy Stores in Ireland and the UK from today until September 20.
The Shiny Rayquaza will be level 70, and will have the moves Dragon Claw, Extreme Speed, Dragon Dance and the powerful Dragon Ascent, which lets it Mega Evolve in battle. 
Don't miss this chance to get Shiny Rayquaza for your Pokémon Omega Ruby or Pokémon Alpha Sapphire video game!
Are you excited to get your hands on a shiny mega legendary? Let us know in the comments!