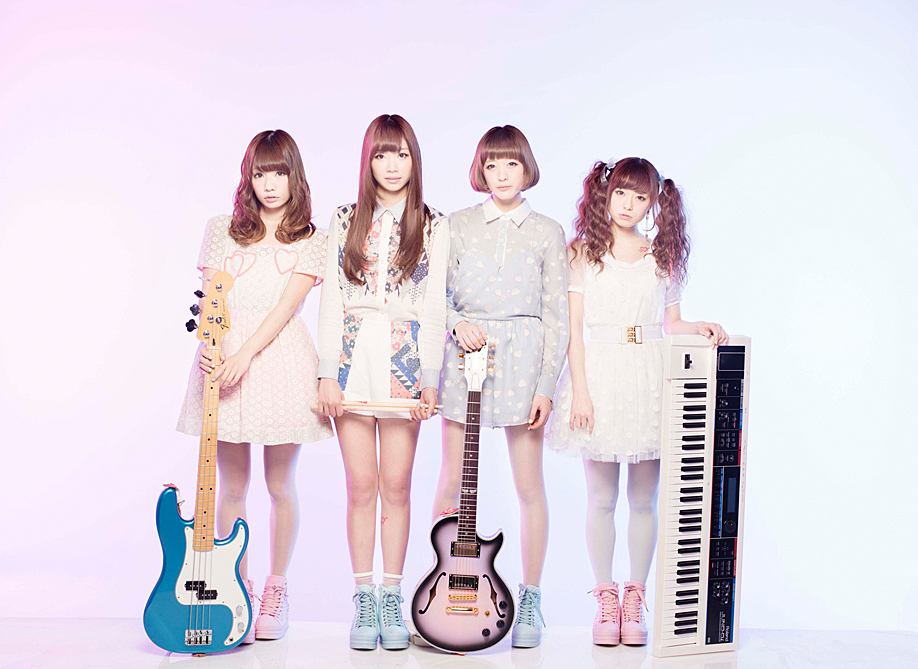 Seeing as Japan is kind of my thing here now, it seems only right to focus this week's Music Monday on something uniquely Japanese; Idols! Summer may be over, but chances are Japan's biggest idol summer smashes never made it across the Atlantic, so get ready, it's about to get high-pitched up in here.
AKB48 – Halloween Night
AKB48 are the quintessential idol group so it would be impossible not to include them in this list. Halloween Night, their most recent release, is textbook AKB; sugar sweet group vocals glisten over a bass heavy pop-disco beat with short, snappy hooks that will stay with you for hours whether you like it or not.
NMB48 – Don't Look Back!

Idol music is usually fluffy enough to immediately alienate anyone who has so much as heard the word 'edgy' used in a musical context, so when I use the word edgy to describe NMB48 (yes, they are a sister group, one of 3 actually)'s summer mega-hit, Don't Look Back!, which I'm about to do, please take it with a pinch of salt. This edgy hip-hop influenced pop gem is a lot less saccharine than anything NMB's cohorts usually come out with, but it was absolutely everywhere in Japan this summer so consider this a public service to you poor folk who missed out on it.
Dempagumi Inc. – Ostukare Summer!
Dempa, for better or worse, do the idol thing differently to just about everyone else and their summer offering was no less chaotic and incomprehensible than their back catalog would have you believe. The silliness and mayhem on offer are belied by some pretty clever Japanese wordplay – Otsukaresama can be roughly translated as 'thanks for hard work' and sama, in katakana is how Japanese people pronounce the English word 'summer', for example – as Dempagumi prove again that they're the most interesting idol group in existence right now.
GENERATIONS – Hard Knock Days
Korea may have the trademark on sexy, smoldering boy bands, but Japan's got plenty of its own male idols too. Right now, Generations are tearing up the charts with 'Hard Knock Days', a hard hitting, K-pop infused 4-on-the-floor tune.
Silent Siren – Girls School War

Since SCANDAL basically took over the whole country, Japan has been obsessed with girl bands. Girl bands as in, actual legit bands with all female members, and Silent Siren are the scene's current darlings. A certain type of otaku might be aware of Silent Siren for providing the opening to the Japanese version of My Little Pony: Friendship is Magic, but with their current single, 'Girls School War' they're channeling all the teen-angst and youthful exuberance they can muster to drag you with them into the present.
SCANDAL – Sisters
Speaking of SCANDAL, there's not much they can do wrong at the moment. Having just sold out a huge date in Tokyo, starred on the cover of their own limited edition Rolling Stone issue and announced their 10 year anniversary show this month, the last thing they needed to do was release another excellent single. And yet, with 'Sisters', they've done just that. The track sees them moving ever-closer into J-pop territory, with some auto-tune vocals and a lighter emphasis on Mami's and Haruna's crunchy guitars than fans are used to, but it's still as melodic as ever.

E-girls – Anniversary!
Let's wrap up today with another summer anthem from this side of the world; 'Anniversary' by idol royalty E-Girls. This is cut and paste idol stuff, pure unadulterated happiness, but slightly more westernized, as the E-Girls often are. If Dr. Luke ever tried to produce for an idol group, the result would probably be something like this.