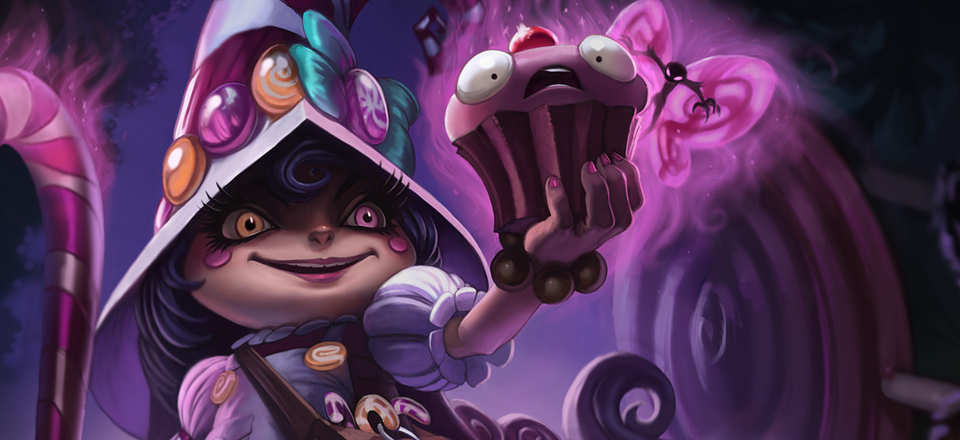 Geek N' Bake: Bittersweet Lulu Cupcakes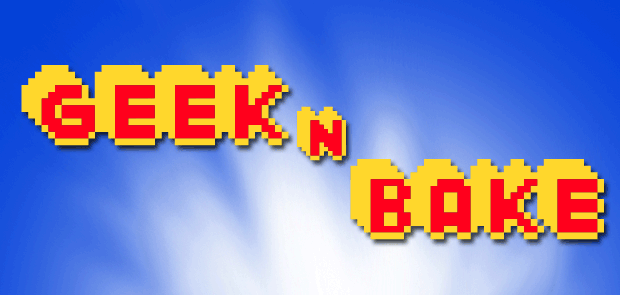 We're not just masters of makeup, fashion and the occasional article, we're also kitchen masters. Okay we're not masters of anything unless Pokémon counts (and even then it's a stretch!). What we do like doing, though, is trying our hand at anything and when it combines making food and eating food, there's nothing better than baking.
So how can we improve on it? Well it's difficult but we're going to try by kicking off with Geek 'n Bake, a new baking guide where we'll be doing our best to bring you some geek-inspired recipes from your favourite video games, comics, movies, cartoons and TV shows.
It's best to kick things off with something sweet and they don't get sweeter (or crazier) than Lulu from League of Legends. If you're lucky enough to own her 'Bittersweet' skin then you'll know just how adorable and delicious her 'Whimsy' ability is when she casts it on an enemy.
While we don't possess her magic, we do own a pretty awesome food mixer, so on with the show!
Bittersweet Lulu Chocolate Raspberry Cupcakes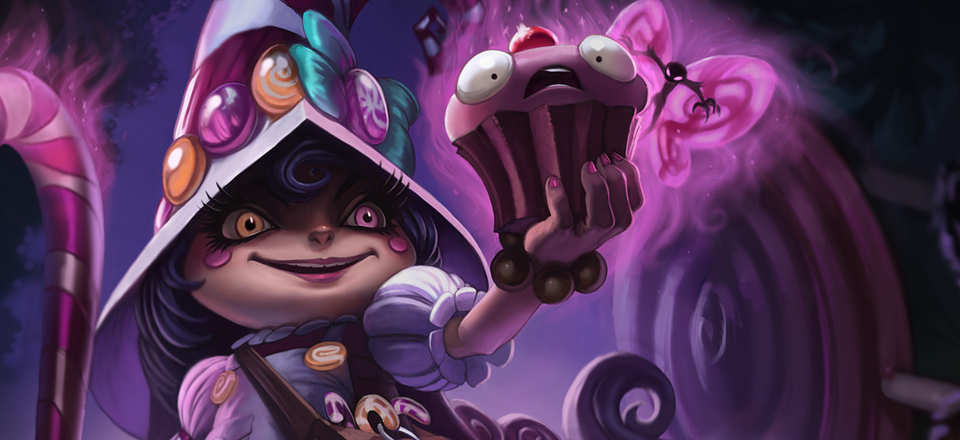 Difficulty
Normal
Time
90 minutes
Ingredients
Cupcakes: 100g plain flour / 25g cocoa powder / 140g caster sugar / 1 tsp vanilla essence / pinch of salt / 50g butter / 1 egg / 2 tbsp whole milk / 2 tsp baking powder / 12 raspberries
Decoration: 12 cherries / 200g royal icing sugar / 225g cream cheese / 100g white chocolate / food colourings (pink/ black)
Process
Preheat oven to 170C.
Combine all dry ingredients in a bowl. Line a cupcake tin with twelve cases and, if you can, grab some black cases. Melt the butter, then combine with the egg and vanilla essence in a jug, mixing together. Gradually combine the wet and dry ingredients, pouring a third of the wet ingredients at a time and mixing on a medium speed until fully combined. If it's a little stiff, add the milk.
Divide the mixture equally between the twelve cases and then add the raspberries by pushing them into the mix. Place into the oven and drop a ward aka set the timer for 15 minutes.
While the cupcakes are in the oven, prepare your decoration – eyes and mouth first. If you're not friends with an icing bag, then ask for some support to help you carry on. Separate the icing sugar into three bowls measuring 50g for the first two bowls and 100g for the last, then add a little water to the mix; just enough to give a strong icing that you can shape and let set for decoration. For your food colourings, try and get food gels as they tend to not have such strong tastes and you'll get more vibrant colours. Leave one of the 50g bowls white, add black to the other one and, finally, pink to the larger bowl.
Fill a piping bag with the white icing and pipe 24 circles (make a few spare just in case you break some) about the size of 20 cent coins on some grease proof paper. When these are fully set, dot with the black icing for pupils and let set again. Use the remaining black icing to create mouths in any expression you'd like (fear works best) and when stiff, use the white icing to give some teeth. Allow to set completely.
Let your cupcakes cool.
Melt the chocolate and let sit, then combine the cream cheese with the pink icing sugar. When the chocolate is cool, but still liquid, add it to your cream cheese mix – if the colour loses its vibrancy add a little more pink food colouring, the red buff could help here too but who has time to wander into the jungle mid bake! Take the frosting and ice the cupcakes with a spatula or the back of a knife, trying to get it as smooth as possible. Then after carefully lifting your eyes and mouths from the paper, add them to the cupcakes – if they don't stick, use some of the leftover icing to stick them in place. Top with a cherry and prepare to 'delightify' your friends and family with some delicious chocolate raspberry cupcakes!
You could always give them to the enemy team to distract them too! Just avoid their petrified eyes and ignore their screams; they're delicious!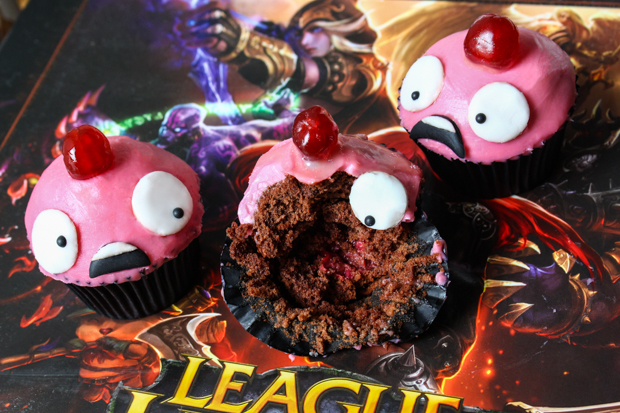 What would you like to see us bake next? Any geek foods your stomach desires? Let us know in the comments below and if you try our recipe let us know how you got on!
Editor-in-Chief, part-time super villain and hoarder of cats. If you can't find me writing, I'm probably in the kitchen!