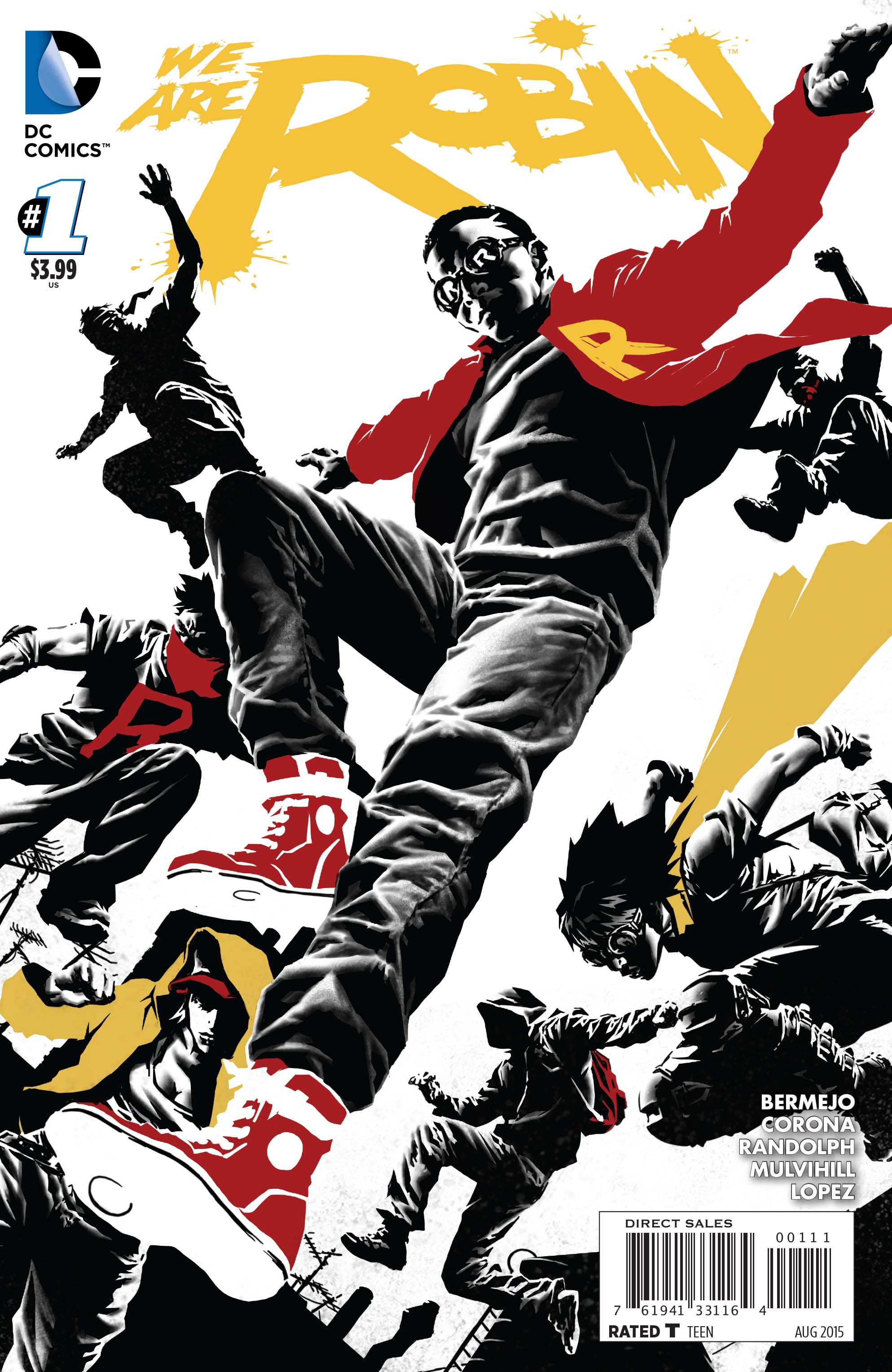 Comicphiles: Sir Robin's Death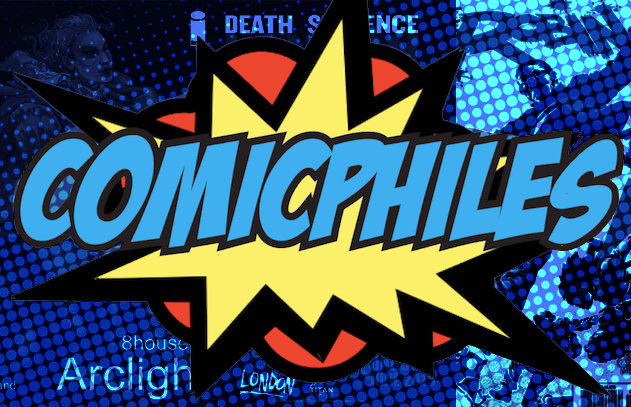 This week I've actually managed to grab hold of some recent #1 titles. I live in Limerick City and there is nowhere to pick up comics (if someone can correct me here that would be awesome!) so I am only able to grab new comics when I get to Dublin the odd weekend. When I do get up to the big smoke it's a certainty that I'll visit one of my favourite shops, spend a ridiculous amount on comics but without any real focus.
Thankfully though 'Comicphiles' has helped narrow my choices when selecting comics and this week I've been reading DC Comics' We Are… Robin, Titan Comics' Death Sentence London and Image Comics' 8House: Arclight
We Are Robin
I'm a DC Comics dabbler, sure you'll find plenty of Catwoman, Gotham City Sirens and even some Birds of Prey in my collection but outside these you're not going to find much variety. I'm a sucker for female lead (I'm catching up with Batwoman whenever I can) comics from DC so We Are Robin has pushed me a little out of my comfort zone but it has captured my attention.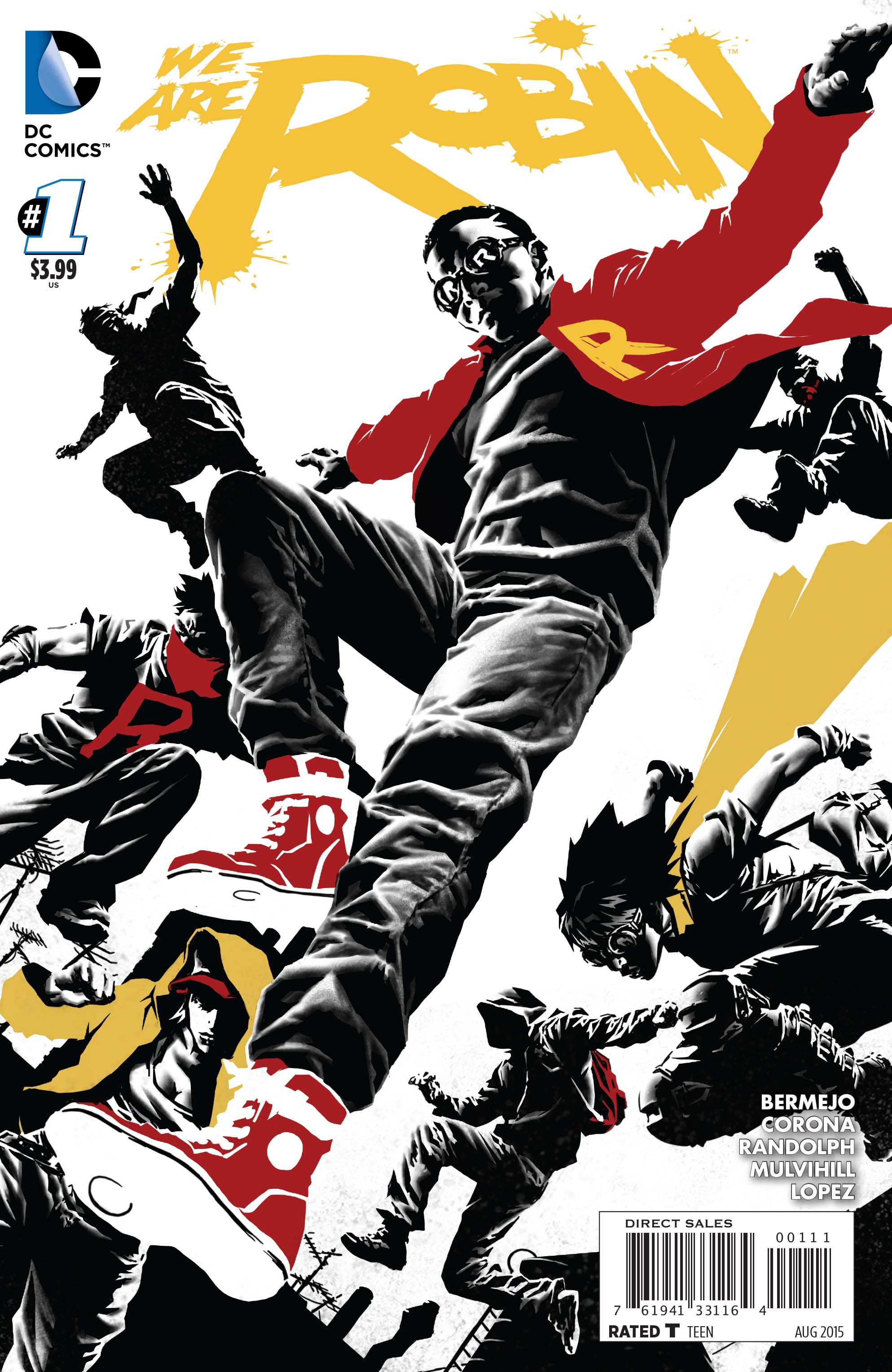 The story, written by Lee Bermejo, is centred around Duke Thomas, an African-American teen whose life has been thrown into turmoil after his family are swept up in the chaos of the Joker zombies, he's orphaned and made another number in the child welfare system. He hasn't been broken by his ordeal, in fact he has been pushed to search for his parents himself when the police hunts turn up nothing but empty leads. His agility and ability to take a beating has caught the attention of a new group in the city, who seem to recognise the teen has talent and value to their organisation. It isn't until Duke finds himself in a difficult situation in the sewers under Gotham does he realise he has been followed and an eclectic team of young vigilantes come to his aid under the mantle of Robin.
We Are Robin is not what I'm used to or familiar with from a DC title but it certainly piqued my interest. I've always associated Robin with acrobatics and high-flying martial arts but that doesn't seem to be what readers are going to get from Duke Thomas. Intelligent and street smart, the orphan prefers to skulk on the streets than leap tall buildings. Duke's inner monologues are interesting offering insight into the mind of a young man trying to hold on to his old identity, trying to find room from it in his new emerging one.
I'm not 100% committed to following We Are Robin through issue one wasn't without a hook but it's just not got the bait I go for right now.
Will I continue reading?
I'm not making promises but the first issue caught my eye!
Death Sentence: London
How have I never heard of this before?! Why didn't anyone ever tell me about Monty Nero, his amazing brain and the awesomeness that is the Death Sentence series! This is everyone's fault but mine but I'm an adult and willing to move just so we can have a frank discussion about all of this awesome!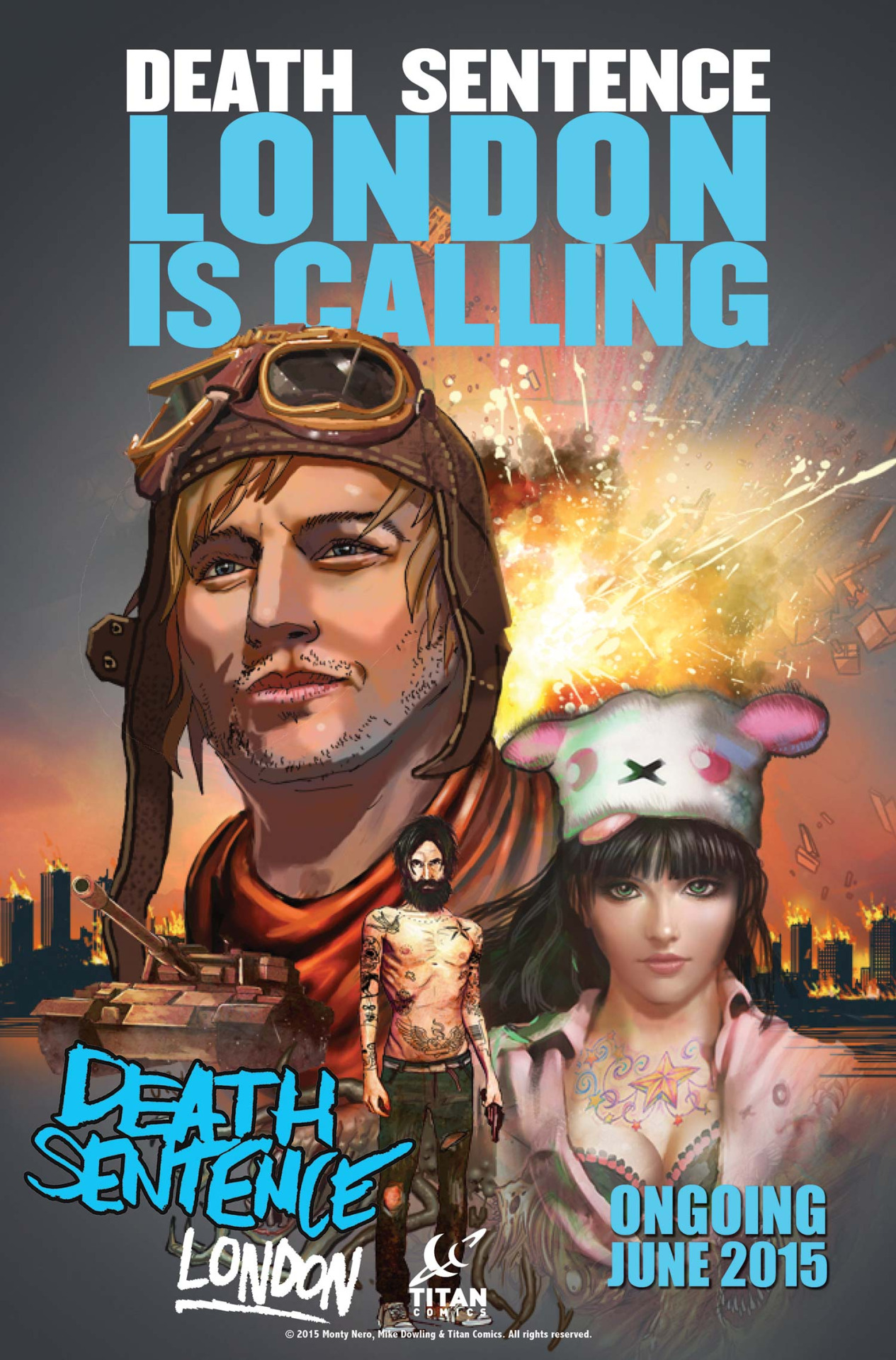 So in case you were wondering I loved Death Sentence: London, allow me to explain why!
The comic takes place literally moments after the events from the first series which kicked off in 2013. A new virus is infecting humanity, the STD (that's sexually transmitted disease for those of you who've managed to avoid the TALK!) G+ Force is 100% fatal and incurable and while those infected are gifted with extraordinary super human abilities they will die in six months of contracting the virus.
If like me you were unfortunate enough to have not caught the first series (seriously, Buzzfeed featured it!) then don't worry Death Sentence London #1 doesn't spend its pages cramming the last events down your throat. You get an idea of what's happened, of what the cirus is capable of but you're presented with an aftermath and an excellent point to jump on, that said it also deserves an excellent job of making you want to go back and pick up the first story!
The G+ Force virus is spreading and more people with powers are appearing and as special agent Jeb Mulgrew steps into the spotlight he might find himself facing an impossible mission.
If my spoilers above weren't enough to go on I loved every single panel of Death Sentence: London. I drank in every single word, expression, drop of colour and couldn't help but be reminded of scenes from Alan Moore's Promethea series at certain parts, new artist Martin Simmonds seems to be sitting comfortable within the panels of Nero's super world.
Will I continue reading?
Not even death could stop me from this one!
8House: Arclight
If you've ever read anything I've ever written you'll know by now that three things are guaranteed to grab my attention and make me fall head over heels in love – powerful female characters, magic and mystery. 8House: Arclight has all of these in abundance!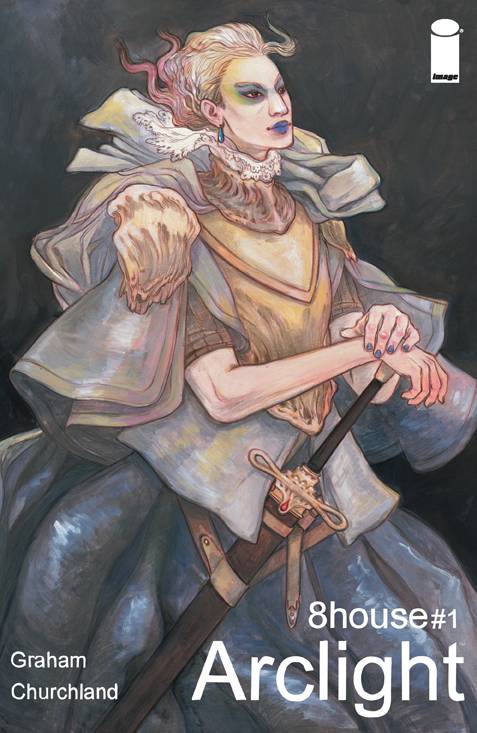 Written by Brandom Graham and drawn by Marian Churchland, more on her amazing work later, 8House: Arclight is the story of a noble lady who has had her mind trapped in the body of an alien root-like body and her efforts to revert to normality. Her quest to right the mind swap is aided by a knight, Sir Arclight who follows her to the edges of the "Blood House" lands as they hunt an alien creature. How the swap happened isn't certain! Just who our lady actually is, is also unclear! What is certain is that Arclight is utterly loyal to her and that her original body has return to the city.
If I feasted on the work of Martin Simmonds in Death Sentence London then I got drunk on Churchland's work. Seriously!
Graham crafts a very interesting world, blood magic, gender fluid characters and a story that just draws you in with every single word, Churchland paints it all so wonderfully. Every panel is expansive and so expressive just when you think you've seen it all there is something new that catches your eye.
Go read this! If you're buying new comics tomorrow then you MUST put this on your shopping list!
Will I continue reading?
I swear on the blood of my kin! Yes I will!
Editor-in-Chief, part-time super villain and hoarder of cats. If you can't find me writing, I'm probably in the kitchen!