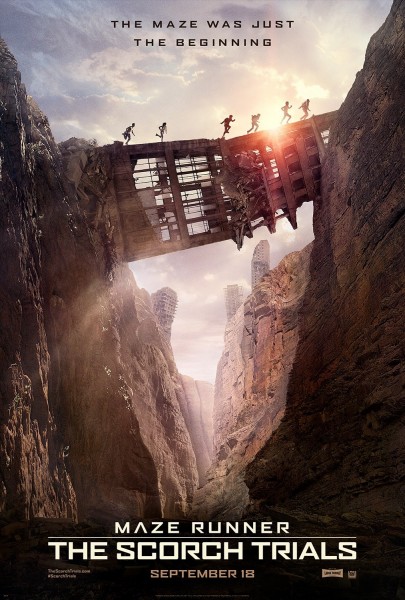 With the huge commercial success of its predecessor, The Maze Runner, it's no wonder the buzz surrounding the sequel Maze Runner: The Scorch Trials is so intense. With the anticipation building following the release of the film's trailer, 20th Century Fox have released six character posters for the upcoming title. The new posters feature the familiar faces of Newt (Thomas Brody-Sangster), Teresa (Kaya Scoderlario), Thomas (Dylan O'Brien) and Minho (Ki Hong Lee) as well as adding some new faces to the mix with Harriet (Nathalie Emmanual) and Brenda (Rosa Salazar) as well as the September 18 release date.



"In this next chapter of the epic Maze Runner saga, Thomas (Dylan O'Brien) and his fellow Gladers face their greatest challenge yet: searching for clues about the mysterious and powerful organization known as WCKD. Their journey takes them to the Scorch, a desolate landscape filled with unimaginable obstacles. Teaming up with resistance fighters, the Gladers take on WCKD's vastly superior forces and uncover its shocking plans for them all." 
Are you excited for Maze Runner: The Scorch Trials? Let us know in the comments!