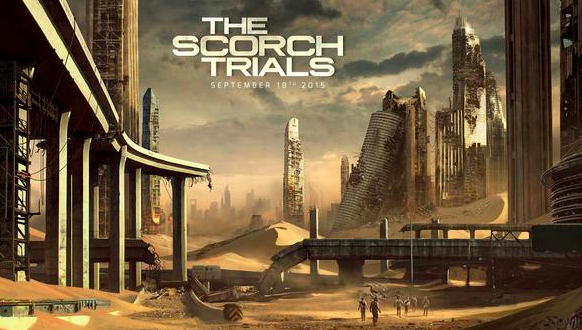 The highly anticipated trailer for the sequel to The Maze Runner called The Scorch Trials has finally dropped, leaving fans divided. The trailer is the first actual action we've seen of the upcoming movie, as we've had a drought of any leaks and only a few sporadic pictures up until now.
Fans who have read the best selling books, written by James Dashner, have expressed their worries on YouTube that the movie looks different from what they'd expect from the books. Though many other fans seem very impressed by the trailer, and we have to say we agree; the cinematography looks stunning and it seems like it will be very action-packed.
According to IMDB, in this next stage of the saga Thomas (Dylan O'Brien) and the other Gladers have to face an even bigger challenge than the maze. They have to discover what a powerful organisation called WCKD is up to, and their quest takes them to the Scorch, which is a wasteland filled with difficult obstacles.
The official poster is pegged with the tagline 'The maze was only the beginning' accompanied by an image of a post-apocalyptic looking world. The movie also boasts a talented cast including Aiden Gillen (Game of Thrones), Kaya Scodelario (Skins), Giancarlo Esposito (Breaking Bad) and Ki Hong Li (Unbreakable Kimmy Schmidt).
Have a look at the trailer below and decide for yourself. Will you be watching The Scorch Trials? The movie is due to be released in the US on the 18th of September this year.