Mark Hamill Will Voice The Joker In The Killing Joke Adaptation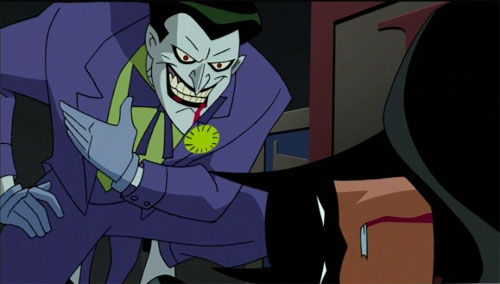 We reported that Mark Hamill had shown interested in reprising his time-honoured role as The Joker for the upcoming animated adaptation of graphic novel The Killing Joke. Collider have just exclusively revealed that Hamill has officially signed on for the feature.
Not only has he signed on, he's already recorded his lines for the direct-to-video release scheduled for next year. This is a little surprising, but it makes sense as Hamill's calendar is likely jammed with Star Wars for the next couple of years so squeezing in the time and energy for anything else is probably a bit of a nightmare for him. As yet, nobody else has been confirmed for the film, but if Hamill has returned, we can only cross our fingers that Kevin Conroy returns as the Batman himself and Melissa Gilbert will return for Barbara Gordon/The Oracle (who plays a pivotal role in The Killing Joke). Sadly, Bob Hastings, who played Commissioner Gordon in Batman: The Animated Series, passed away last year so someone new will need to take his place.
For those unfamiliar, Batman: The Killing Joke is an Alan Moore and Brian Bolland-created story that is among the most infamous Batman/The Joker stories. It's one of the darkest tales of the Caped Crusader and helped shift the comic book industry as a whole towards more adult-themed content. If you haven't read it, no description will fully do it justice!
Batman: The Killing Joke will release on DVD and online in 2016.