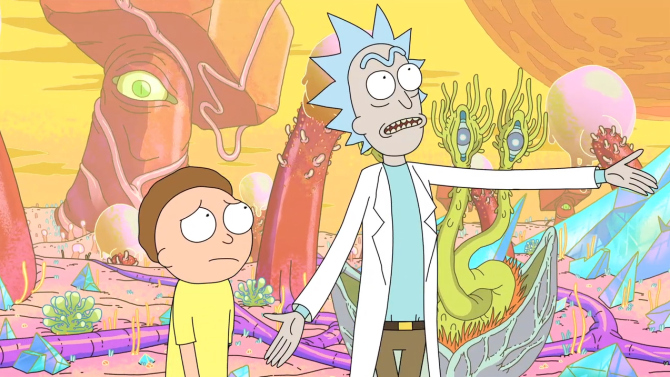 Instagram Reveals Its First Game And It Features Rick And Morty
Adult Swim is working on creating an interactive game that's hosted entirely on Instagram, based on the unpredictable sci-fi world of Rick and Morty. 
Fans of the show will be able to explore the 11 different planets featured on the show through a series of 80 linked Instagram accounts. These accounts will allow fans to dive in and out of the photo-powered versions of the worlds based on the show.
Rickstarverse acts something like a hidden object game, with secret collectible goodies and Easter eggs hidden in the planets. Each of the Instagram accounts show between 9 and 15 images, some of which hide the other accounts in their tags.

The collectible items include interactive items like 'choose your own adventure' videos and comic strips, which will give more insight into the show. Finding some of the secret items (one of which is revealed in the video) will lead fans to Instagram accounts that promise exclusive clips throughout the upcoming second season.
The Rickstaverse was created by design agency Carrot, who wrote everything based on the show universe – including captions for 12,000 images in Rick's voice.
Are you excited for this game? Do you have an Instagram account? Let us know in the comments!