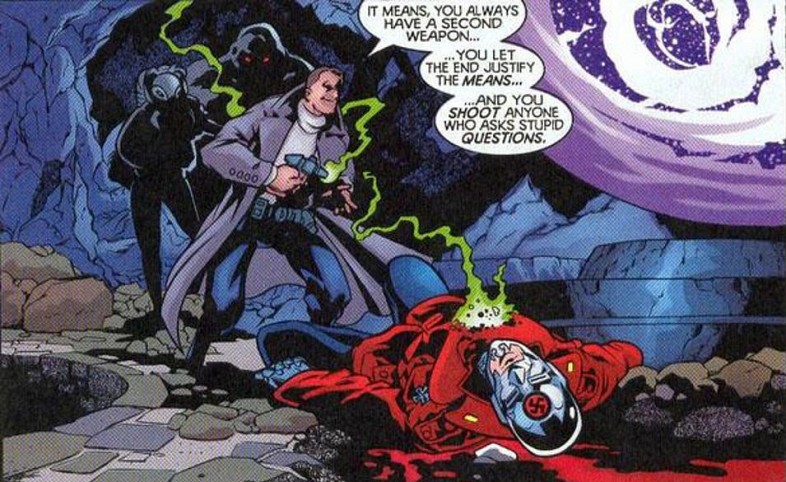 First Look At Neal McDonough Playing Damien Darhk On Arrow
Earlier this week, we got a first look at actor Neal McDonough as Damien Darhk for Arrow on The CW. Actor Paul Blackthorne, who plays Detective Quentin Lance, shared photographs on his official Facebook page with the caption: "Nice to be working with Neal McDonough this season…".
Leader of H.I.V.E., Darhk is a former member of the League of Assassins. Having been a close friend of the previous Ra's al Ghul both became rivals, an enmity stemming from Darhk's belief that leadership of the League was his by right. As a villain then, Darhk is clearly not to be trifled with, and will doubtless prove formidable when he appears.
Nonetheless, we've plenty of time yet: Arrow's fourth season doesn't premiere until October 7th.
Are you excited for Arrow Season 4? What do you make of the casting? Let us know in the comments!