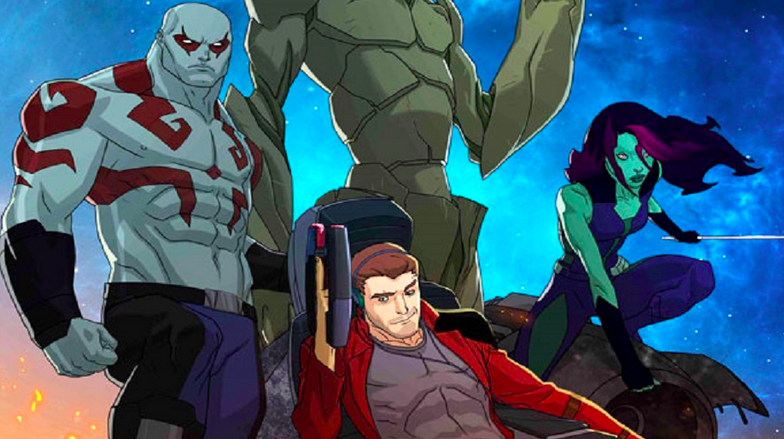 Disney XD Announces Premiere Date For Guardians Of The Galaxy Animated Series

Disney XD have announced it will premiere the Guardians of the Galaxy animated series on September 26 this year.
Leading the voice-over cast is Will Friedle (Batman Beyond) who,"has the spirit that Chris Pratt brought to Star-Lord" according to Stephen Wacker, vice president for current series at Marvel Animation Studios, in an interview with TV Insider.
According to Comicbook.com the plot centres on "a treasure hunt related to Star-Lord's mysterious past. Along the way, the Guardians will have run-ins with Thanos, Loki, Thor, the Grandmaster, and the Inhumans. Wacker also promises a prominent role for Cosmo, the telepathic dog who had a cameo appearance in the Guardians of the Galaxy movie".
Are you excited to see the animated series? Would you like to see these characters in other crossovers? Should there be more telepathic dogs on television? Let us know in the comments!