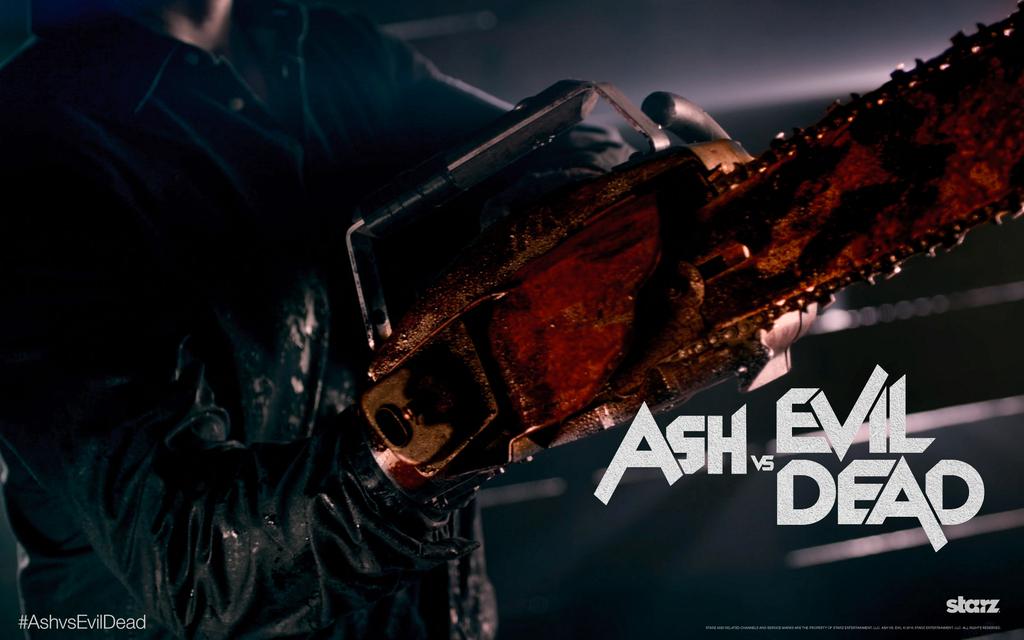 Put your hand up if you're not excited about Ash Vs. Evil Dead? No one? Excellent! We're glad that everyone is on the same page!
It is thirty years later and Ash, having survived the ordeal in the woods, has returned to life but has never quite grown up. Now it seems the world is on the brink of destruction as a plague sweeps across humanity and he and his band of cohorts are the only ones standing in the way of our total annihilation.
The hefty trailer was unveiled at San Diego Comic Con and sees Bruce Campbell return to his most iconic role. He's not alone, though, as he is joined by Lucy Lawless, Ray Santiago, Jill Marie Jones and Dana DeLorenzo. The show will debut on October 31 (of course it will!) and the first season features ten half hour long episodes. It is produced by Campbell, Rob Tapert and another horror legend, Sam Raimi, who also directs the first episode.
What do you think? It certainly has the gore and the humour but does it have a place among a modern audience?
Let us know what you think in the comments below!
Editor-in-Chief, part-time super villain and hoarder of cats. If you can't find me writing, I'm probably in the kitchen!