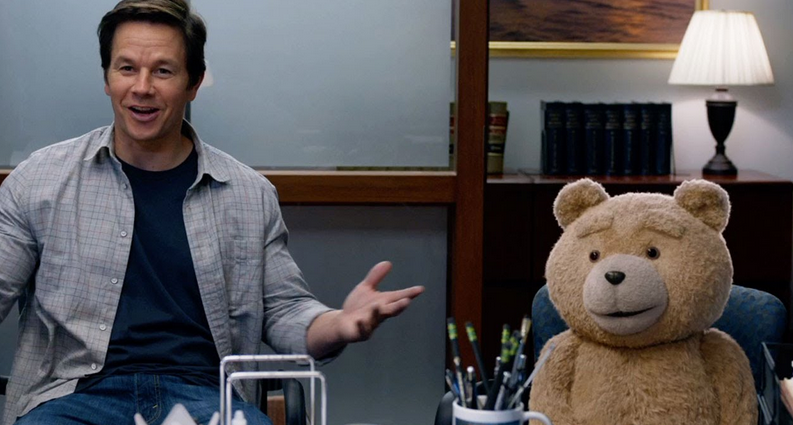 Ted 2 New Flash Gordon Poster And Trailer Released
A new poster for Ted 2 has been unveiled by Universal Pictures following the release of the official trailer. The poster in question may seem familiar to you, as it's inspired by the theatrical poster for Flash Gordon (1980).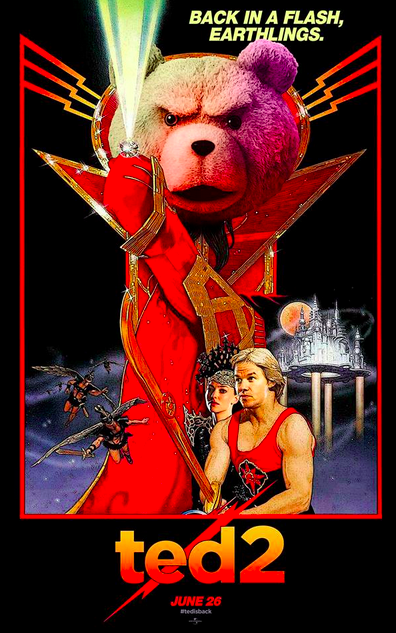 As we saw from the first Ted movie, Flash Gordon references were common, with the original actor Sam J. Jones making a rare cameo appearance. Jones will be back for the Ted sequel as well, so you can expect more heavy '80s themes in the upcoming film.
Back for the film is, of course, Ted (Seth MacFarlane), along with Mark Wahlberg, who plays the filthy-mouthed teddy bear's best friend, John Bennett.
Check out the trailer below:

Are you excited for Ted 2? Let us know in the comments!