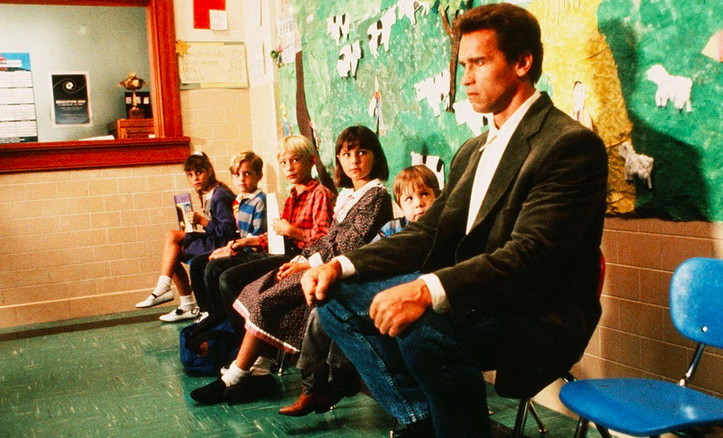 Kindergarten Cop was one of those classic 90s movies that was stuck on in the background when you were a kid. Starring the steely yet loveable Arnold Schwarzenegger, it told the story of a cop who ends up teaching a classroom full of kids and tries to find a criminal. Not exactly Oscar-worthy material, but it was good fun.
These days, Arnie is busy kicking butt in blockbusters, so seeing him in the upcoming remake is unlikely. The reboot will see a stolen USB drive, full of information useful to criminals, which somehow ends up at a kindergarten school. It's up to whoever will play the protagonist to find it and stop the bad guys.
Although the movie will be straight to DVD, if it does well it's set to be adapted into a TV show.
Check out the trailer to remind yourself of the original movie:

What do you think? Would you like to see a remake? Let us know in the comments!