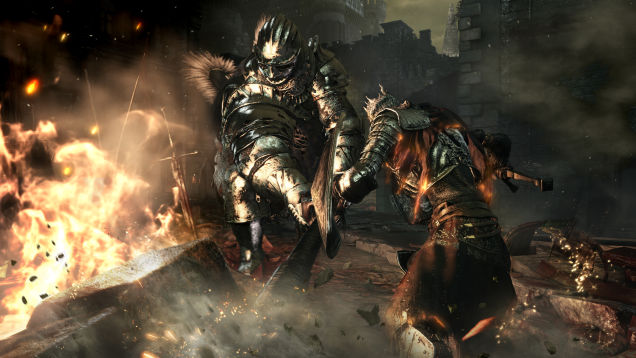 The action adventure we love to hate will see a third instalment in 2016. Hidetaka Miyazaki is taking on the final in the Dark Souls trilogy, set for release in early 2016.

Dark Souls is famously strict in its design, and Miyazaki has continuously pushed boundaries with his design and gameplay construction. As is now regular with From Software games, each one has new ways to fiddle with how the game is played. For instance, you now need to make a sacrifice ritual to enter other games, but each one puts a bounty on your head.
You can now create bonfires, the checkpoints of the series, and the bosses are in flux with the world as certain choices you make within the world will influence the bosses you fight. Players can now equip special moves too, called 'swordfighting arts'.
The star of the Dark Souls games, in our opinion at least, has always been the architecture, and Dark Souls 3 looks like no exception. Stay tuned for more information as it arises.