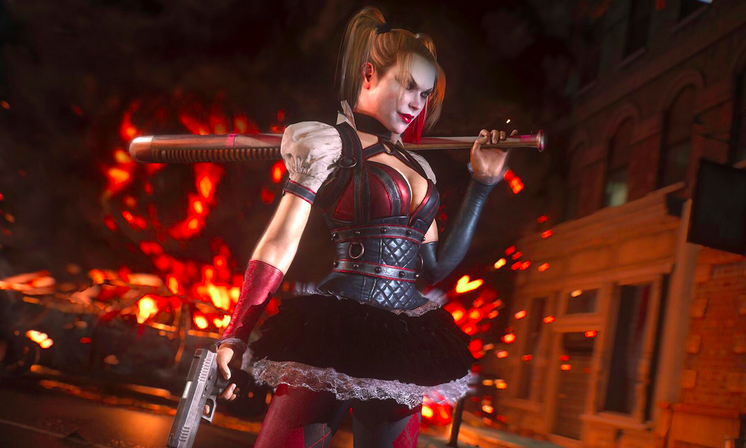 As Batman: Arkham Knight is set to be released in just a few short weeks, the hype is palpable after more is revealed about the highly anticipated game. Teasers have already been released for the Riddler and Red Hood, but now Harley Quinn is taking centre stage.
The short clip shows the hyper Harley, voiced by Tara Strong, creating mayhem while swinging her bat around and performing mid-air kicks. An exclusive pre-order feature is unveiled at the end of the video, which shows that Batman fans will be able to play as Harley Quinn in a story mission through downloadable content.
Check out the clip below:

Batman: Arkham Knight is set to arrive on the 23rd of June for PlayStation 4, Xbox One and PC on June 23.