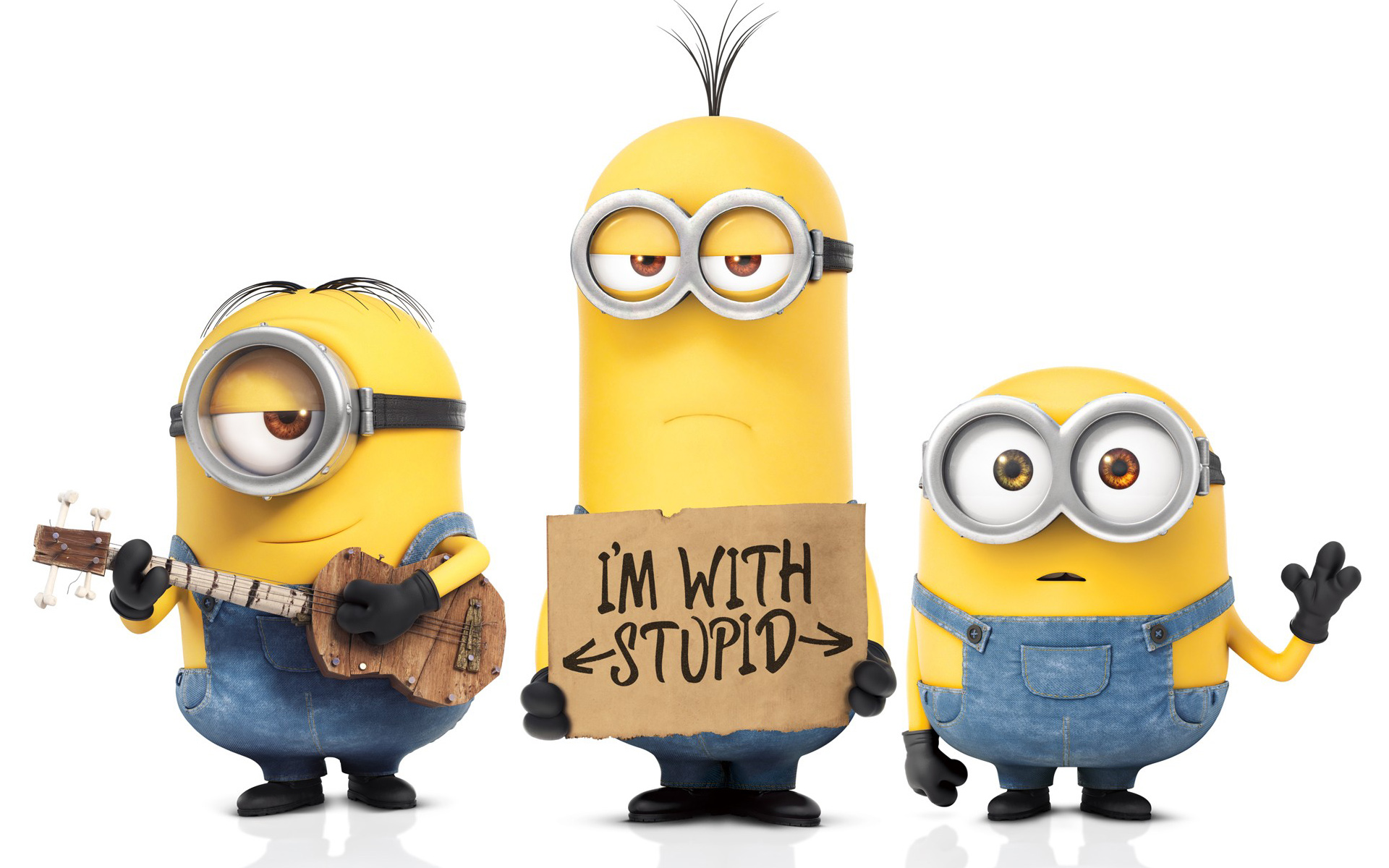 Minions, the yellow, chattering helpers from the 2010 movie Despicable Me, have hit the big screen. One look at this trailer for the upcoming movie and you can tell it's going to make a ridiculous amount of money.
The new trailer depicts the little guys' journey from the beginning of time to 42 B.G., which translates from 'minion' to '42 years before Gru'. Gru, to refresh your memory, was the title character in Despicable Me; he kind of took a back seat as audiences the world over fell in love with the minions.
Not only do fan-favourites Kevin, Stuart and Bob try to steal Queen Elizabeth II's crown, they also meet superstar villain Scarlet Overkill (Sandra Bullock) and get up to all kinds of mischief.
Minions will be directed by Pierre Coffin and Kyle Balda and is set for release on the 10th of July.
What do you think of the trailer? Let us know below!