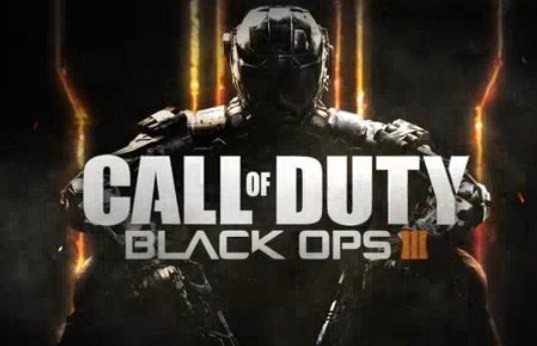 Here we go again. Another year, another Call of Duty. Black Ops III once again sees the series jump into the future, with more technology, and new movement methods, along with a big robotic war-type setting. Despite it coming after last year's Advanced Warfare, Activision are making it known that they do NOT share a universe. This is Treyarch's Call of Duty.

The trailer has some cool elements to it – the fluidity of the combat is very nice, with lots of weapon choices ranging from bows to what appears to be a mini-gun built into your hand. As well, there's augmented weapons, like those of Bioshock and Mass Effect.
There will be a 4-play co-op for the single player compaign, customizable classes, dedicated servers and a beta, which players can access if they pre-order the game.
Call of Duty: Black Ops III will release on PS4, Xbox One and PC on November 8th.