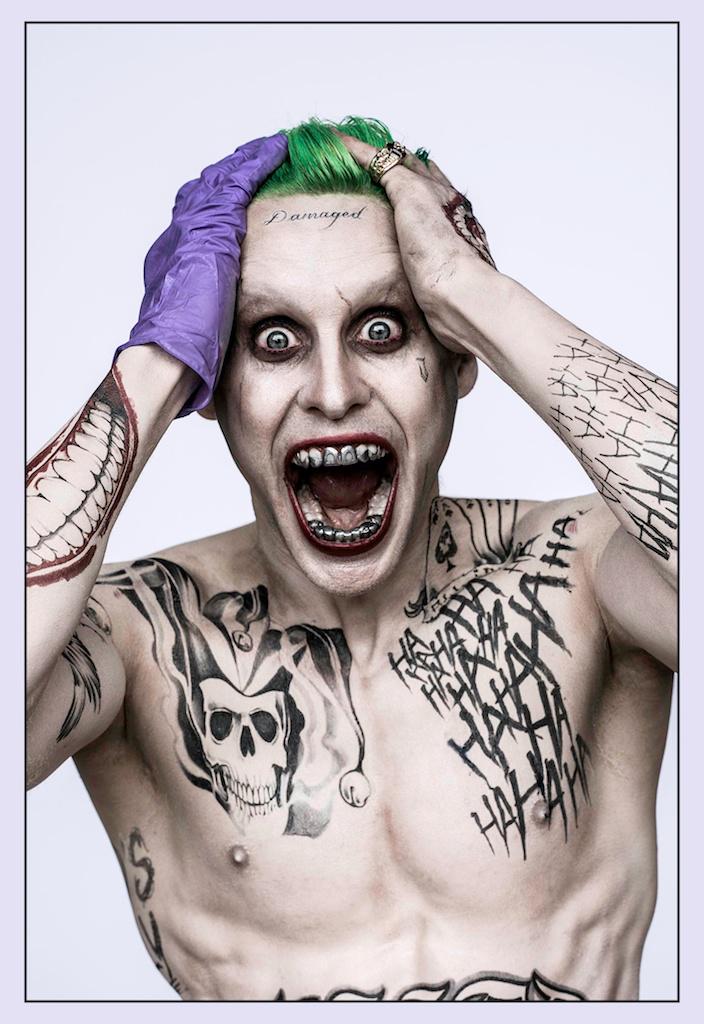 David Ayer Tweets First Look At Jared Leto's The Joker
Jared Leto is bringing The Joker to the big screen in David Ayer's Suicide Squad in 2016, and Ayer himself has tweeted our first look at this latest cinematic Joker ahead of his 75th birthday!
The Suicide Squad wishes you a Happy Anniversary Mr. J! #Joker75 #SuicideSquad @WarnerBrosEnt @DCComics pic.twitter.com/LZXz0x947Q
— David Ayer (@DavidAyerMovies) April 25, 2015

It's a very different Joker to any we've seen previously. He looks positively deranged, completely unkempt and has very obvious nods to comics such as The Killing Joke and Grant Morrison's Arkham Asylum series. The tattoos and doctored teeth are a touch bizarre, but I'm optimistic that the character portrayed will justify such a jarring approach. The Robin tattoo is especially curios.
What do you think? Excited to see Leto's take on the madman? Let us know in the comments!