First Production Shot For JEM Live Action Movie
Shut up! There's nothing to be ashamed about loving Jem and the Holograms, or proclaiming 2015 as the year of JEM. The iconic animated pop star is making her way back into our hearts (not just mine!) with a new comic from IDW Publishing and a live action Jem and the Holograms movie coming this October 23rd.
Now a shot from the production has made it's way online after appearing in Elle magazine, i09 users blew the image up and we can see the band performing on stage:


The movie stars Aubrey Peeples as Jem, Stefanie Scott as Kimber, Hayley Kiyoko as Aja and Aurora Perrineau as Shana, and Ryan Guzman, Juliette Lewis and Molly Ringwald.
I'm not just saying this I am legitimately hoping they've cast Juliette Lewis as Phyllis "Pizzazz" Gabor, leader singer of the Misfits, JEM's rival band or at the very least Lewis has to be the villain!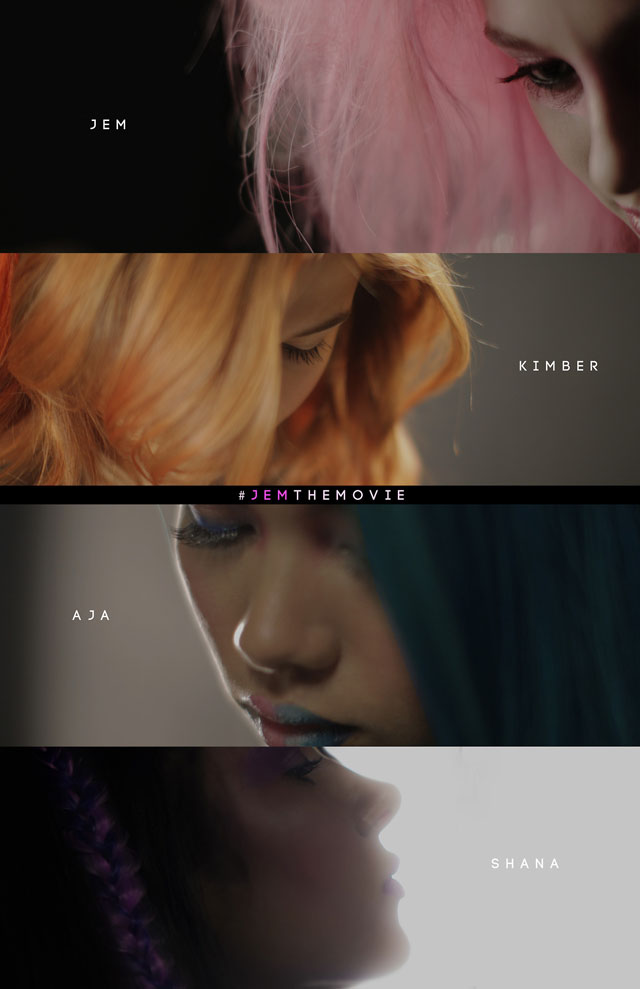 Editor-in-Chief, part-time super villain and hoarder of cats. If you can't find me writing, I'm probably in the kitchen!