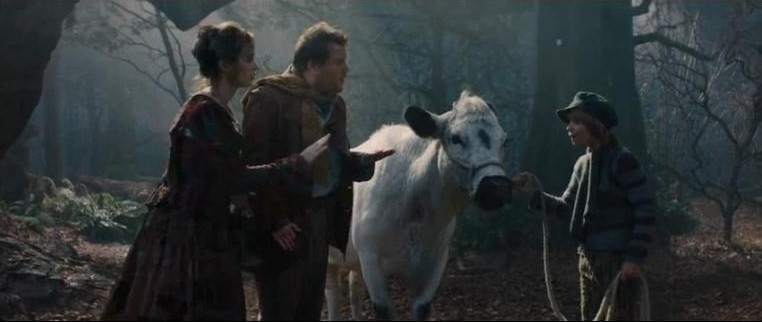 Disney's big screen live action adventure Into The Woods has already courted Academy attention, getting picked for several categories including Best Motion Picture, Musical Or Comedy, Best Lead Actress In A Musical Or Comedy and Best Supporting Actress In A Musical Or Comedy. It's somewhat tragic then that the rest of us won't get any of the hoo-hah until we see it in the new year, but knowing the cast involved, it'll be at least decent.
In this new clip, we get another taster of the fantasy aesthetic, which looks excellent, and Emily Blunt buying a cow with some magic beans. Because sometimes you just need to buy a cow with magic beans.

Into The Woods will journey into Irish theaters 9th January, 2015.