Friday Five At Five – News You Might Have Missed
Another week, another five things you might have missed!
#5 Shaun the Sheep new trailer lands!
Aardman has surprised fans by sneaking out his trailer for Shaun The Sheep  with a full synopsis…have to say I'm looking forward to this one!
"When Shaun decides to take the day off and have some fun, he gets a little more action than he bargained for! Shaun's mischief inadvertently leads to The Farmer being taken away from the farm, to the Big City…
Join Shaun, Bitzer and The Flock on their hilarious, action-packed, big screen adventure as they make plans to rescue the missing Farmer. A story about how we sometimes forget to appreciate the things we have in life, and the people who love us. Shaun the Sheep The Movie introduces us to two new Aardman characters; Trumper the animal warden who rules the city's animal shelter with a rod of iron and Slip, an inner city orphan dog who helps Shaun save the day."

#4 Natalie Portman linked with Steve Jobs biopic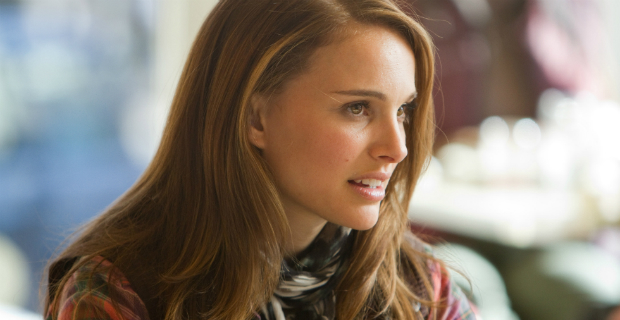 This movie just will not go away! Now that the movie has been picked up by another studio it looks like it's finally going ahead.
Based on Walter Issacson's biography of Jobs with the current runner for the man himself being Michael Fassbender, now it looks like Natalie Portman may be set to play the role of Steve Jobs' daughter, Lisa Brennan-Jobs.
It's expected that the film will being shooting in early 2015, but with a project this bumpy we'll believe it when we see it!
#3 Kevin Smith in Kevin Smith biopic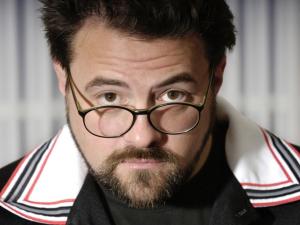 It seems' like we're on a bit of a biopic buzz at the moment with the news of the Kevin Smith biopic is set to have a cameo by the man himself, Kevin Smith!
The move, Shooting Clerks is currently shooting and will tell the story of how Kevin Smith went from behind the counter to making Clerks. The cast of the film will feature Ernie O'Donnell, Scott Schiaffo, Vinne Periera and Betty Broussard and narrated by the man himself. Now it's been confirmed that Kevin is set to play Canadian reporter Larkin Eve (Real Kevin). Filming is set to be completed by January 2015 in time for the Sundance Film Festival.
#2 Matthew Vaughn's Kingsman: The Secret Service gets a new trailer and poster

Check out the new International trailer and poster for  Kingsman: The Secret Service. The movie is based on a comic book by Mark Millar and Dave Gibbons and is set to star Colin Firth, Michael Keane and Samuel L. Jackson.
We also have a shiny trailer for you too!

#1 Supergirl May Appear With Arrow And The Flash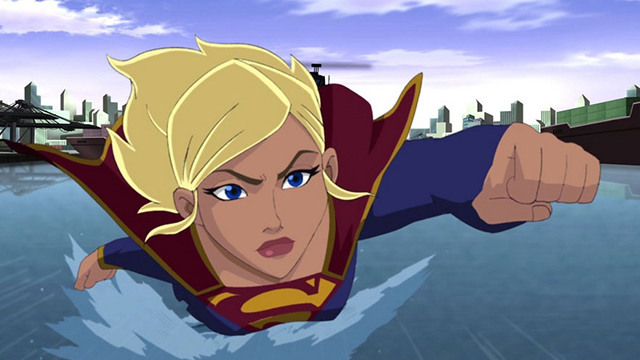 Despite the upcoming Supergirl TV series being made for CBS, a different network to Arrow and The Flash, its head producer is Greg Berlanti, the same producer as the latter two shows. This stretch further with CBS part-owning The CW, where The Flash and Arrow currently reside. So a crossover is entirely possible.
When pressed on the matter, Berlanti had this to say: "Later in the afternoon at his other office on the Warner Bros. lot, Berlanti meets with fellow producer Ali Adler and Oscar-winning costume designer Colleen Atwood to go over looks for their upcoming revamp of Supergirl. The show will follow 24-year-old Kara Zor-El, Superman's cousin, and with a twist that that could melt fanboy brains, Berlanti says it's possible this Supergirl could enter the worlds of Arrow and The Flash."