William Shatner is on for 'Star Trek 3'?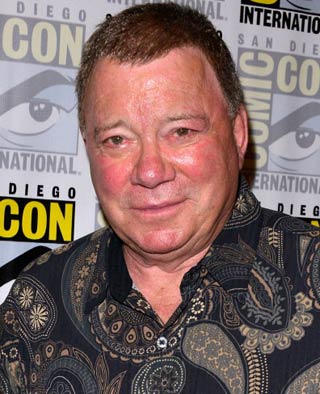 There has been a recent rumour floating around that William Shatner would be reprising his role of Kirk in the upcoming 3rd (or thirteenth, depending on where you stand) Star Trek film. Shatner was quick to shoot down these rumors on Twitter, but it has now been confirmed that he had indeed been contacted by J.J Abrams for a possible spot in the next movie.
J.J called Shatner directly saying: "I'm calling because the director of Star Trek, the next movie, has had an idea where you might be involved, so I'm calling to find out whether you would be interested."
The director J.J speaks of is Robert Orci, who is also co-writing the new film.
Shatner replied to J.J by saying: "It depends on what you do with the character, but I would be delighted." Shatner was sworn to secrecy, but soon after his conversation with J.J the story somehow got out and online.
"So the news is out that they have an idea that they want Leonard and myself…they might want Leonard and myself in it," the actor said. "But I would love to do it. But how do you get me fifty years later into the movie?  I mean how do you rationalize it. I know it's science fiction, but even I couldn't come up with an idea. So that's the news on that."
What do you think about Shatner's possible role in the next Star Trek film? Will he have a significant role or just a brief cameo?
The next film is rumored to be released in 2016 in time for Star Trek's 50th Anniversary. I guess it is fitting to have the original Kirk in the movie for the 50th, but is it a good enough reason?