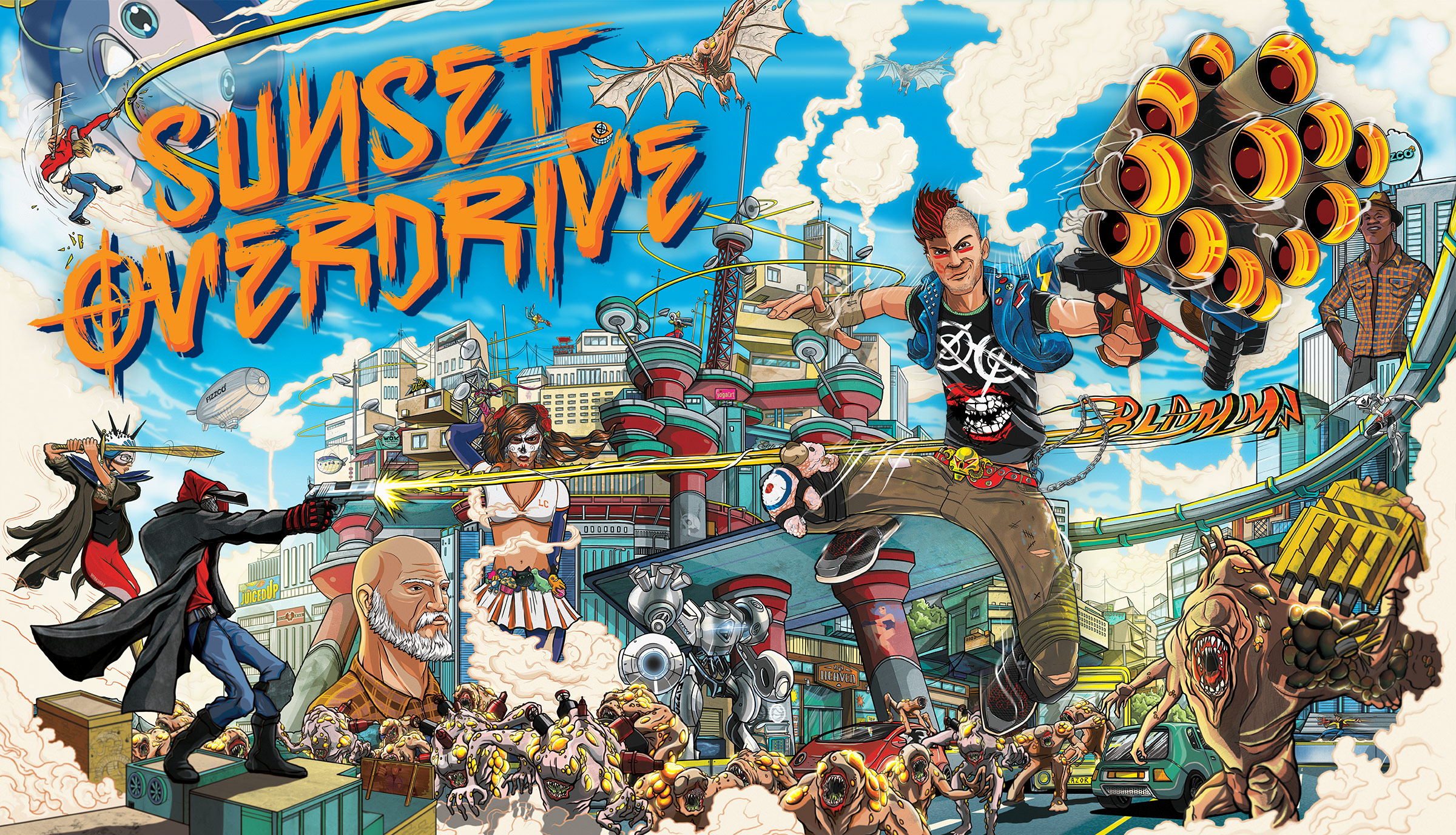 One of the games most sought after for the Xbox One is Sunset Overdrive, the colorful, bombastic new shooter from Insomniac Games. They've been showing off gameplay footage and screen-shots for months now, making sure we all know how fun and ridiculous the game looks ahead of its imminent arrival. Now, they're gone one step further and released a live action trailer, and, eh, well, you'd best see for yourself!

From the press release: "Insomniac Games and Xbox's end-goal was to bring the humorous and over-the-top elements of Sunset Overdrive's Awesomepocalypse to life, showcasing the games' unconventional weapons, ferocious mutants and tongue-in-cheek satire. However, Sunset Overdrive proved to be too crazy and insane for anything real-life."
I reckon they succeeded, anyway. Sunset Overdrive is due out October 31s, 2014.