Its been a triumphant year for dystopic science fiction on the big screen; Dawn of the Planet of the Apes was a Summer hit, Snowpiercer finally landed on DVD and blu-ray and Terry Gilliam's Zero Theorem seen the light of day to much appraisal. Now Ari Folman's The Congress has come to throw in its 2 cents on speculative fiction and what fantastical future might be in store for us. Boasting a blend of animated and real-life film-making, Folman's most ambitious picture to date takes the rich animation and story-telling of his much-loved 2008 feature Waltz With Bashir and pushes it further with a varied cast which includes Robin Wright, Danny Huston and Paul Giamatti who not only anchor the real life portions but also provide a welcome anchor the more surreal sequences. Loosely based on the Polish science fiction book The Futurological Congress by Stanislaw Lem, the feature promises an exploration of our media and how we consume it in a future where studios can ultimately own anyone. While technically tight, however, The Congress shows its seams in an ideology that is disappointingly under-developed.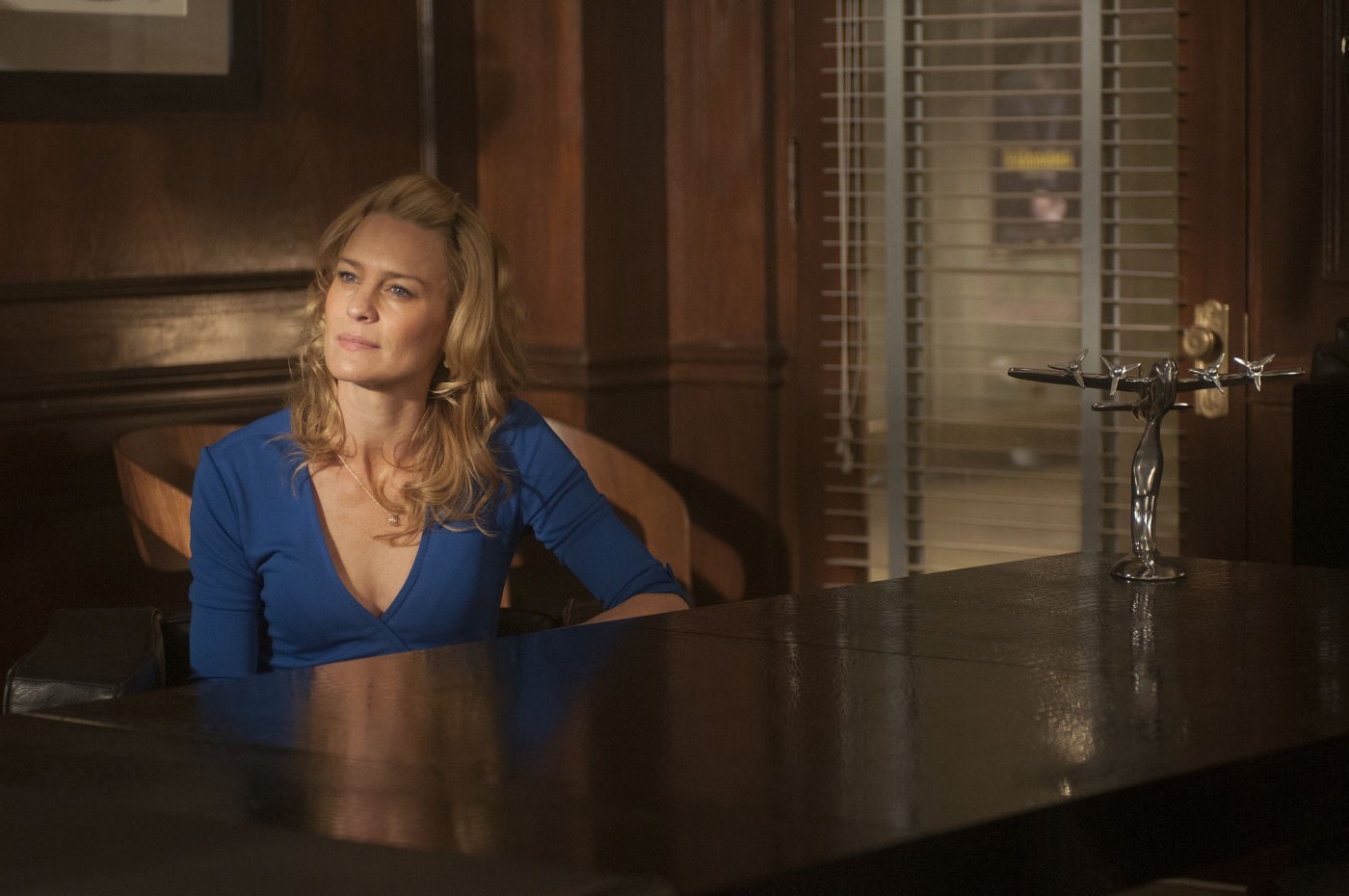 Taking a cue from the Hollywood of the first golden age of cinema where the actors were essentially owned by their studios and agents, the idea here is simple; what if a studio could buy an actor's likeness at a certain age, and create films with them ad infinitum? This is the question posed to Robin Wright, who plays a character of the same name, as she has reached her sell-by-date as a working actress. Out of work, out of friends in the business and with two children in tow, one of which has a debilitating medical condition, she decides she needs the money and agrees to be 'scanned.' The air of self-satire is potent as she makes the demand of 'no sci-fi' in the lists of restraints and film styles she refuses to allow her virtual self be a part of as a product of 'Miramount Studios'. Her agent, one Harvey Keitel, makes the deal and she enjoys blandness and routine. Cut to 20 years later and she's visiting the animated 'Congress' of the title and nothing has quite worked out the way they planned.
There's an odd duality in tone between the animated and non-animated parts of this film, in that, the non-animated parts feel very tongue-in-cheek and almost comedic, while the animated sequences are very serious, despite the fantastical and detailed imagery, and frenetic background and surrounding characters. Borrowing more than a little from such animations as Fantastic Planet, and Yellow Submarine, there's very little in the way of the definitive for many of the landscapes on offer. Once Wright begins exploring Miramount's animated studio, the direction, mood and tone all
take a decidedly darker tone as Folman works to explore the concept he's sculpted. Complimented by a rich soundtrack by Max Richter, the setting is ripe for foraging of the philosophical fruits, but its in these developments that the loose threads begin to unwind and the seams unravel.
While exploring the idea of how we consume our media has been the obvious endgame from the start here, the idea reaches fever pitch with the introduction of making media a drug and a steep incline downhill thereafter takes the film with it. Still whimsical and utterly captivating in technicality, Folman's folly is that he disallows himself to be challenged. Insofar as the plot unwinds in an argument against what is going on, seen in the high and blind masses, there's a failure to present a counter-argument outside of an occasional mention and brief encounter with rebel forces. Even when there's an obvious emotional tie for the characters to do so, they are disallowed from digging deep into the world they are entrenched in. For a film so steeped in its own idiosyncratic juices, the lack of exploration of ideas just feels deflated and lets down a production so well-made in every other capacity.
The Congress is a visual treat on the big screen, with a cast whose nuanced performances are a compliment to each other, providing some stirring scenes and touching drama. The various sequences are a tough contrast to match, but Folman keeps the pace steady despite the swapping of film-making and set-pieces. Ultimately however, obviously refined story-telling is let down by a concept that simply doesn't have enough room to breathe, and who bathes in its own lavish scenery a touch too long.
Technically brilliant but an under-cooked script spoils the second half. 7/10