Bryan Lee O'Malley – 7 Things You Might Not Know
Bryan Lee O'Malley is probably best known for his creation of 'Scott Pilgrim'. The cartoonist was catapulted to the spotlight after it's publication between 2004 with Scott Pilgrim's Precious Little Life and the final chapter in 2010 Scott Pilgrim's Finest Hour.
Today Bryan will be in Dublin at Forbidden Planet meeting with fans and signing work and if you manage to pop along (and nothing should stop you from doing so… not even… something super unstoppable) then you should check out these seven facts about the artist/writer and if needs be double check it with him because I'm stuck on the other side of the country… in work… unable to meet him (that's super mega unstoppable!).
#7 He's Canadian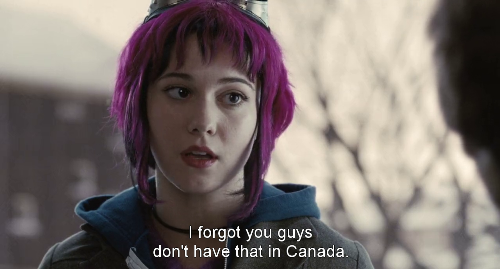 They do have Bryan Lee O'Malley though who was born in Ontario, Canada – he is half Korean and half French-Canadian!
#6 Scott Pilgrim was not his first graphic novel


No it was in fact Lost at Sea, a story about a young woman named Raleigh who believes her mother sold her soul to the devil who then trapped it inside a cat. Raleigh with a mismatched group of friends attempt to track down the cat while learning more about themselves, each other and the world around them.
#5 He has won several awards
Bryan's work and in particular the Scott Pilgrim series has earned him plenty of attention, several nominations and awards including two Eisner nominations and one Eisner award and a 2010 Harvey Award for Humor in Comics.
#4 He plays music under the name Kupek
Bryan is also a musician working under the name of Kupek, he has been involved with a number of now retired Toronto based music acts.
#3 Scott Pilgrim got his name from a song
To be more precise, he is named after a song called 'Scott Pilgrim' written and performed by Canadian band, Plumtree.
#2 Bryan designed the cover art for Fez
It sold over a million copies in just over a year, it was the indie game that many begged for, shrouded in controversy and a creator that would eventually retire from the industry and squash all hopes of a sequel.
It's a puzzle-platformer game called Fez  (you may have heard of it) and Bryan designed the cover art for the game, developed by Polytron a Toronto based game developer.
#1 Scott Pilgrim May Return
Though Bryan quoted Tintin's creator Hergé when discussing his decision to finish the Scott Pilgrim novels. He went on to explain that "If I was still doing Scott Pilgrim in ten years, I would be dead inside" but on answering a question about ever returning to the beloved Pilgrim Universe, he wrote "maybe in a few years I'd think about playing with Scott Pilgrim some more …there doesn't need to be more Scott Pilgrim…more would be fun"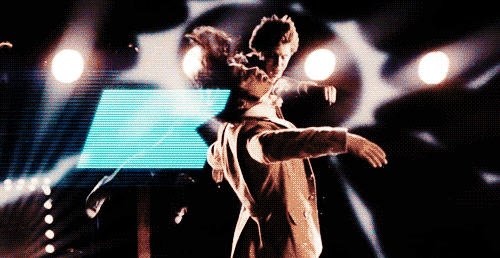 Editor-in-Chief, part-time super villain and hoarder of cats. If you can't find me writing, I'm probably in the kitchen!